Hinterview Hints: How to use video for business development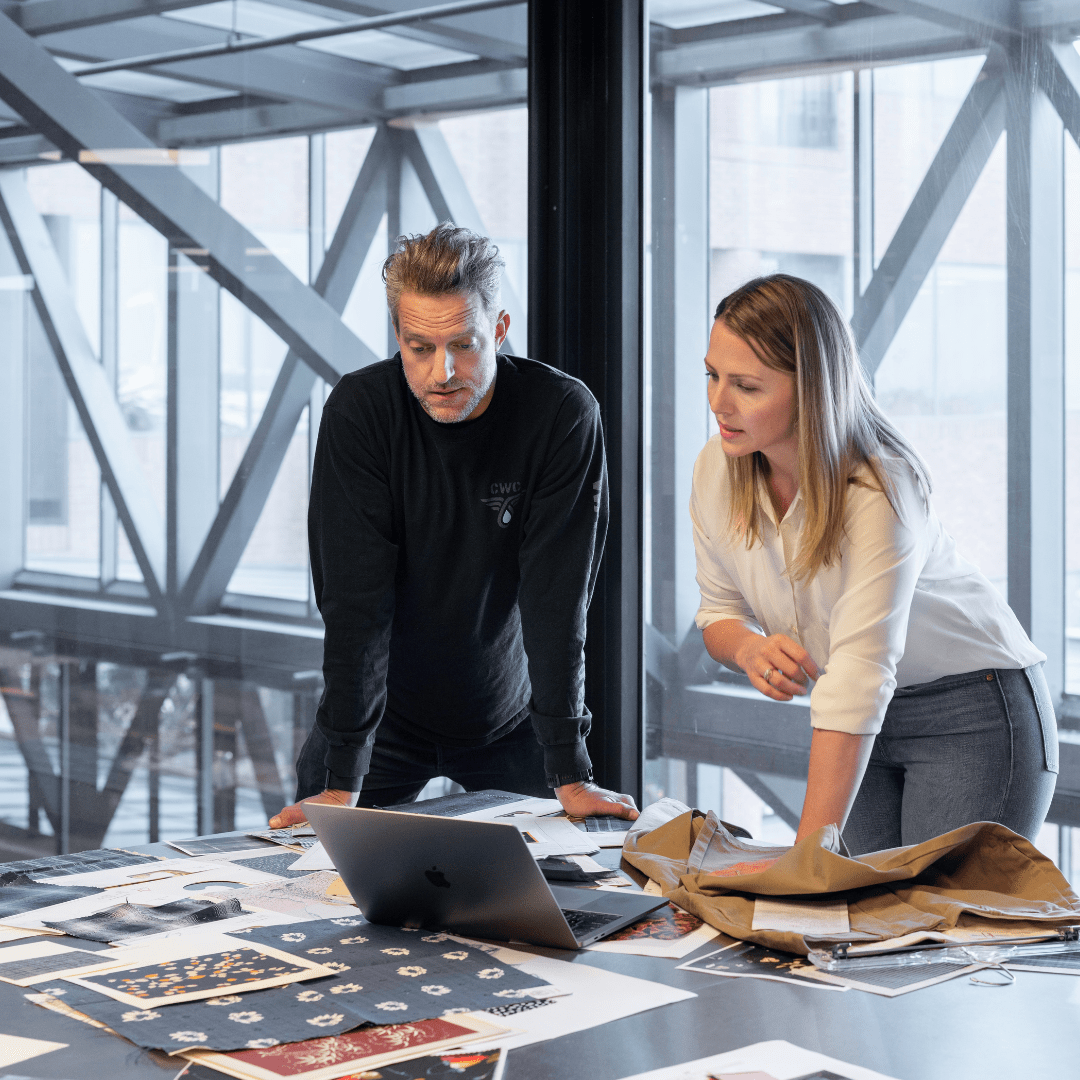 In this Hinterview Hint, our experts are sharing their tips for maximising your recruitment strategy with the use of video. We have a plethora of experience with recruiters of all kinds and experience levels. Are you in need of some winning ideas to kickstart your business development? Look no further, we can help you stand out from the crowd!

Watch the video below to get top tips from Hinterview Business Development Manager Courtney-Marie Hamson or keep reading below to get an overview of the valuable information she shares. Courtney speaks on using video as an alternative to a cold call, how you perfect the video formula and reach your target audience. Plus, she'll share more on showcasing your market knowledge and finally, how you can use this hint today!
Getting started with video for business development
You certainly don't need me to tell you how useful video can be for interviewing candidates. What if I told you video can also turbocharge your business development and help you to win new clients, while also retaining existing ones?
I speak to businesses every day about the value video can bring to their recruitment processes and client outreach. I've seen first-hand the incredible impact on recruitment results that it can have. Some recruiters come to us with a fear of being on camera and others have given it a try, but didn't stick with it. No matter where you are with your video recruitment strategy, we can help!
Video as an alternative to a cold call
Using video in messages can increase engagement by up to 300%. Instead of a cold call, why not introduce yourself to a potential client with a short video introduction.

Picture this: If you received a message of just text and a message with a video embedded in it, which are you most likely to pay attention to?

Video adds a personal touch and allows you to show off your personality and communication skills to prospects and start building the rapport you need to develop a good relationship. As well, as being a vital element in building your own personal brand.
For optimum engagement, we recommend that any video intros are kept under 60 seconds. Use this tried and trusted formula when you're sending or sharing outreach videos. Hinterview's Hintro tool is a smart and effective way to do this.
Your perfect video formula
From the beginning, tell the viewer the main reason you're reaching out, such as a relevant opportunity or a candidate that fits their vacancies. Let them know the aim or objective that you want them to get out of watching your video, for example, an opportunity to work with them on filling a role. Then give a quick intro about yourself and your recruitment agency.
Wrap up by directing them to your contact details or how you would like them to follow up. I encourage attaching visual documents with your video to further engage your audience, such as job specs, CVs or testimonials from clients. An example of this can be seen below.
Reaching your target audience
Use video to boost your presence online and expand your network. Social posts which include video get up to 5x more engagement compared with text-only posts. LinkedIn, WhatsApp, email and job boards are all excellent options, but make sure to use channels that work for you and your market.
Always test and assess each channel to optimise your performance and return on investment. Social isn't a one-size-fits-all channel and what works for one user might not work for everyone. That's why it's important to try a variation of video lengths, tone of the message or even the logistics of your post such as time of day or day of the week. Work on the quality of videos you create and aim for consistency.
How to showcase your unique service and market knowledge
Record an interview with a colleague and share it with potential clients to showcase exactly how you use video interviewing to qualify candidates. You can demonstrate how you provide a quality service to clients that they won't find anywhere else!
You're involved in the recruitment industry so you have the authority to speak on trending topics and give your expert opinion. This is not only an opportunity for engagement, but it can also be a great way to interact in healthy debates and conversations, which frequently occur on channels like LinkedIn. Ultimately, crafting your personal brand as a thought leader.
If you're a current Hinterview user then you know that you can do all of this within our recruitment platform.
How to use this Hinterview Hint today
Make sure to read up on whoever you're reaching out to. Learn a bit about their background, as well as their business and potential hiring trends. Then mention it in your videos to gain credibility.

And finally, be as authentic as possible.

Avoid being scripted or putting on an 'act' when you're on camera, as clients can normally see through this. People really do buy from people, so allow your natural personality to shine through.
Using video in your recruitment strategy
Hinterview is a platform created by recruiters, for recruiters. We offer a suite of video recruitment tools to enhance every aspect of the recruitment cycle. Our platform has the power to help impact new business and ultimately increase revenue generation.

Our Hintro video engagement tool is one that our customers particularly love to use for candidate attraction, as it gives them a quick, easy-to-use way of reaching out to candidates through video.

Our Campaigns feature even allows you to send Hintros en masse and keep track of analytics in real-time using our intuitive dashboard.

Enhance your candidates experience further using Hinterview & Questions to meet your candidates virtually and create video profiles that slash your time to hire. Plus, you can streamline your client's process and minimise their cost of hiring using our Portal.

If you want to find out more about how Hinterview can help your business maximise its potential with video, book a demo by clicking the button below.