Real Recruitment Results: MM Search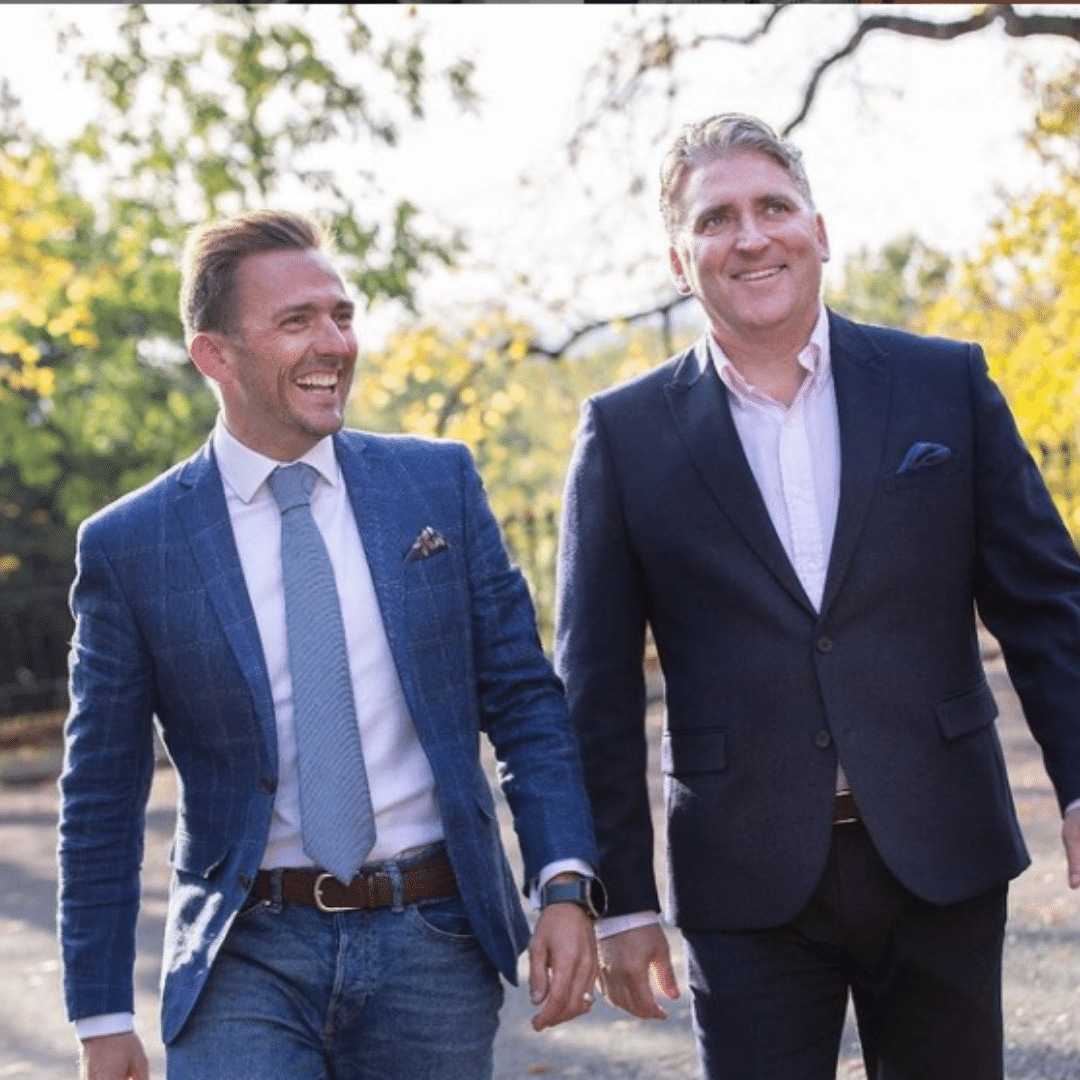 Hinterview has the flexibility to champion any business at any point in its growth stage.
As a 360-video recruitment solution, Hinterview can be introduced to a business in the first few months as a start-up or decades later when a refresh is needed to innovate. We're committed to our client's success and that's why everyone receives a bespoke video strategy based on their business goals.
How an executive search firm uses recruitment software
MM Search, an Executive Search Firm, is at a pivotal stage with Hinterview and we're proud to get great insight into how they use our platform. They started using Hinterview at the start as a way to differentiate themselves from the competition. We've been able to watch their success unfold and see them absolutely smash some big milestones!
MM Search is sharing more about their experience with Hinterview from multiple point-of-views, including the founders to their clients and even candidates. You'll get an idea of how this tech partnership started, how it's going, and where it's headed.
Who are MM Search?
MM Search is an independent executive search firm based in Glasgow, Scotland. They specialise in senior and board-level recruitment by "ripping up the rulebook of traditional executive search," as their team says.

MM Search differs from the traditional corporate culture and focuses on client service with a consultative and collaborative approach. Speed and quality of delivery are paramount to MM Search, offering something refreshingly different to the market as people specialists.

Led by Ken Morrice and Derek MacFeate, MM Search is disrupting the UK and International market with a more creative and non-complacent approach. Here are a few words from Derek, Ken, and Emma Thomson, Hinterview Customer Success Manager, on their experience with Hinterview:
In 2018, the Hinterview platform was introduced as an integral part of their executive search process as a key point of differentiation from their competitors. They use the suite of world-class video tools for candidates, clients, and for business development.
Their team have found that Hinterview has proven extremely successful and breaks through the recruitment noise to target clients as a business development tool. "We have used Hinterview since starting the business so have never known life without it," says Jen, Marketing Insight Manager. MM Search said that "Hinterview has helped to streamline our processes, cutting down turnaround time significantly."
Future-proofing their recruitment practices
MM Search found that they were already confident using video recruitment. This meant that they didn't have to scramble to adapt their processes through the pandemic like most recruiters. Not only did this give them a head start against the rest of the market but a sense of confidence to press forward.
"We didn't need to change our way of working because we're already well versed with Hinterview and were extremely confident in our ability to do so." Since video was already prominent in their recruitment process they easily transitioned into the world of remote working and no matter where the recruitment industry is headed will remain ahead of the game.
Expectations vs. reality

of using video recruitment
Derek shares, "we're really proud of the fact that we're based in Scotland but we've really opened up that Scottish, UK, and International market. We're working in the States, Australia, and South East Asia plus China and all throughout Europe. This has all stemmed from using Hinterview and delivering that information to the client. That has gained us kudos and additional business, no question about that."
When speaking to new clients and candidates about using video recruitment software, there is definitely a conversation to be had. Even though MM Search started their business with this feature, not everyone is immediately sold on the idea. That's when MM Search has to explain and sell why video is vital, they do it well because they have the big results to prove it.
One of the big selling points is that video recruitment allows a client or hiring manager the chance to get a 360 view of the candidate and in turn, the candidate can rest assured knowing they put their best foot forward. Video allows candidates to share more than their CV and a client can do the same.
MM Search has plenty of experience with this as sometimes not everyone is sold on video. In the video below, Derek and Ken share more about the experience they have had when selling Hinterview to their own clients:
What their clients and candidates
have to say
MM Search works across all sectors and disciplines – they are as comfortable placing an HR Director with a veterans charity as they are placing a Sales Director with a global fintech company. They asked some of their clients their first reactions to using video software as part of the recruitment process with MM Search. Below we hear from Ian Cumming, CEO of Erskine, a charity that houses veterans, and Alan Gibson, HR Director for Superglass, one of the UK's leading manufacturers of glass mineral wool insulation. Spoiler alert: they weren't completely sold at first.
They explain the support they received when they first started using Hinterview and the impressions they were left with.
In addition to their clients, Hinterview left a lasting impression on some of MM Search's candidates. Antony Leaves was placed as Head of Supply Chain at Zotefoams, world leaders in cellular material technology. Antony shares his experience from the initial reaction to the support he received when using the software as well as what he thought of at the end of the process.
Judy Keir, Group HR Director for SMS plc, a candidate who has since become a client of MM Search said, "From a clients' perspective, I can confirm that the video interview software is a really useful tool to establish culture fit and bring a CV to life – and having been a candidate and successfully placed via MM Search, it gives you an initial chance to shine before any shortlisting decisions take place."
How does MM Search use Hinterview?

MM Search uses Hinterview daily and says, "it is a huge part of our process."

When you're reviewing your tech stack to upgrade your recruitment technology, you're going to want to get the most out of the tech. For MM Search, that's Hinterview, they use our video engagement platform for candidates and clients to upload short videos of themselves as elevator pitches. MM Search said they do this so that they're "giving an insight into the candidate ahead of an interview."

This is important so the candidate will stand out but is also vital to a client in a rich market. The candidate is now able to "learn more about the company and we can share with potential candidates."
Hinterview for business development

MM Search also uses Hinterview as a business development tool. They do this by "reaching out to potential clients using Hintro and the feedback has been fantastic!" They found that using this unique approach and the high-quality tool allows them to "cut through the usual noise on LinkedIn and it stands out from a generic message." It allows them to get their personality across and personalise the video message to our targeted client.

Now that video is a solid piece in MM Search's brand, we asked them: "how else they use video?"
For MM Search, using video goes further than recruitment and direct business development but is moving toward employer branding. MM Search is also "planning to use video to bring our team page to life on our new website, allowing people to get a virtual introduction to our team."
Where is MM Search headed?
MM Search experienced significant growth since the offset. In year two they've seen over 40% up on year one year and by now in, year three they're over 50% up on year two. It's safe to say they're experiencing great organic growth.


By partnering with Hinterview, it has allowed them to be able to facilitate that growth into different geographies from their home country in Scotland to a global market. While also being able to work at an exceptional pace and intensity that they prefer and their clients desire.
They have found that "the pace is important because the market demands it." Before search firms would be acceptable for three, four, five, six months to deliver candidates, but because of the technology they're using with Hinterview, those months are 3-6 weeks.
Hinterview looks forward to updating our audience on the success that MM Search sees with our platform as even though this is year three, it's just the beginning. They have a huge potential and are destined to continue to excel!
Try Hinterview for yourself
Want to learn more about the success this executive search firm has seen and how you can be next! Our team is ready to show you the platform that sets MM Search apart from the noise. Book a free demo now!