Dedicated Customer Success Manager You'll always have a point of contact on hand to help with training and video strategy
Module-based, highly interactive training Our training programme is hands-on and covers everything you need to hit the ground running
Experts in video in recruitment We have a wealth of expertise in the team, so you're in safe hands
Best-in-class onboarding and training
Our bespoke onboarding and training spans four to six weeks, and is focused on the outcome that your business wants to achieve.
Weekly training sessions provide hands-on and strategic support.
Select the modules you are most interested in.
Multiple short sessions maximise engagement.
We work with your leadership team to integrate video into your current workflows.
We run regular business assessment meetings to ensure continued success.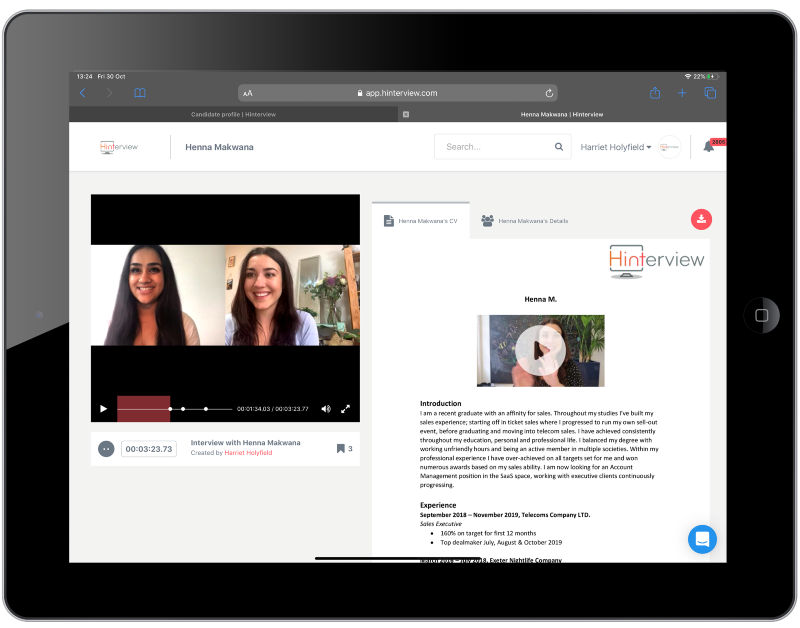 Ongoing Customer Support
Our dedicated Customer Support Team will be on hand within an average of 30 seconds.
You'll always have a person to speak to - never a bot.
Our extensive Knowledgebase contains a wealth of open-access information about using and getting the most out of the platform.
Attend daily open webinars for basic and advanced training.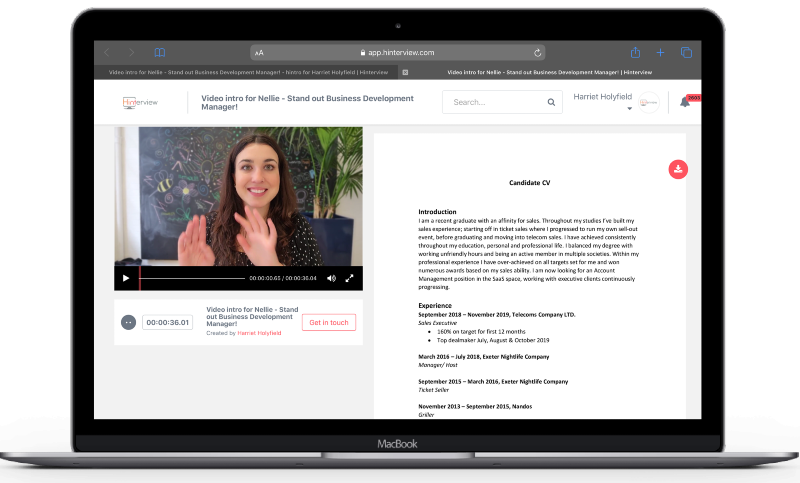 Don't just take our word for it...

"Fantastic and super easy to use. The customer service and training has been exceptional from the start. It's been a great feature to really add value to our clients, helping them to save time and money in the full candidate journey."
PRG Recruit

"Amazing system which offers so many benefits not only to recruiters but also applicants and clients too."
Tate Recruitment

"We've used Hinterview as part of our recruitment process for over a year now and our clients love it! I can't imagine a world of recruitment without Hinterview... and I can't imagine working with another video interview company. Their product and service is faultless!"
Zetter Recruitment
Recommended for you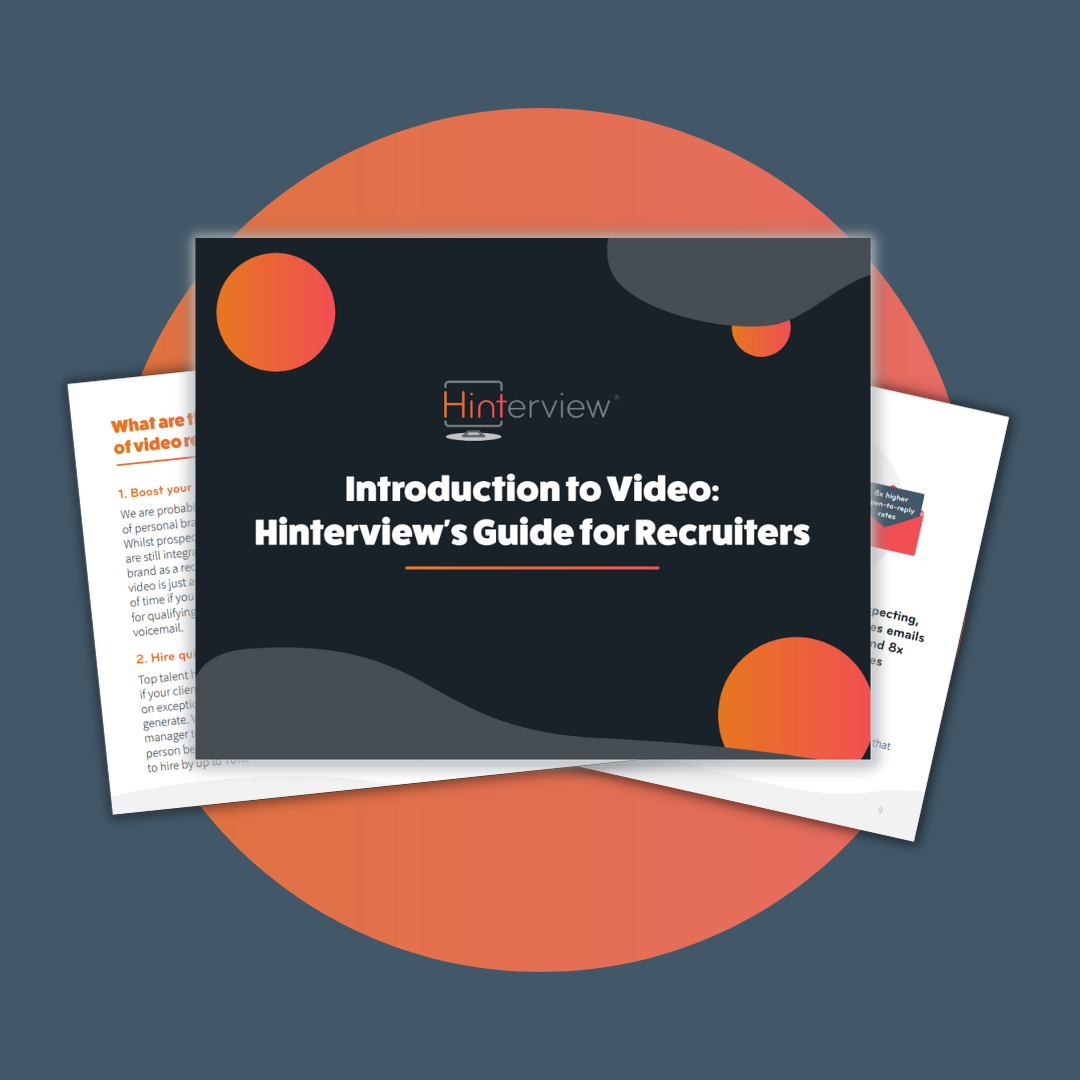 Using video as part of the recruitment process isn't just about interviewing. Video enhances...
read more
2/08/2022