Boost Engagement
Using videos in emails, including screen recordings, leads to a 300% increase in click-through rate.
Develop current clients
72% of people use video to learn about a new service
Increase application rates
Jobs with video receive 34% more applications than those without
Say goodbye to text-heavy emails!
Introduce yourself to candidates and clients with a personalised video message.
Develop stronger client relationships with personal, engaging touchpoints.
Quickly and easily create and share sales and marketing videos to promote your brand, or latest vacancy, across multiple platforms, including LinkedIn.
Easily trim, add subtitles, bookmarks, thumbnails and documents (like a CV) without any specialist video editing skills.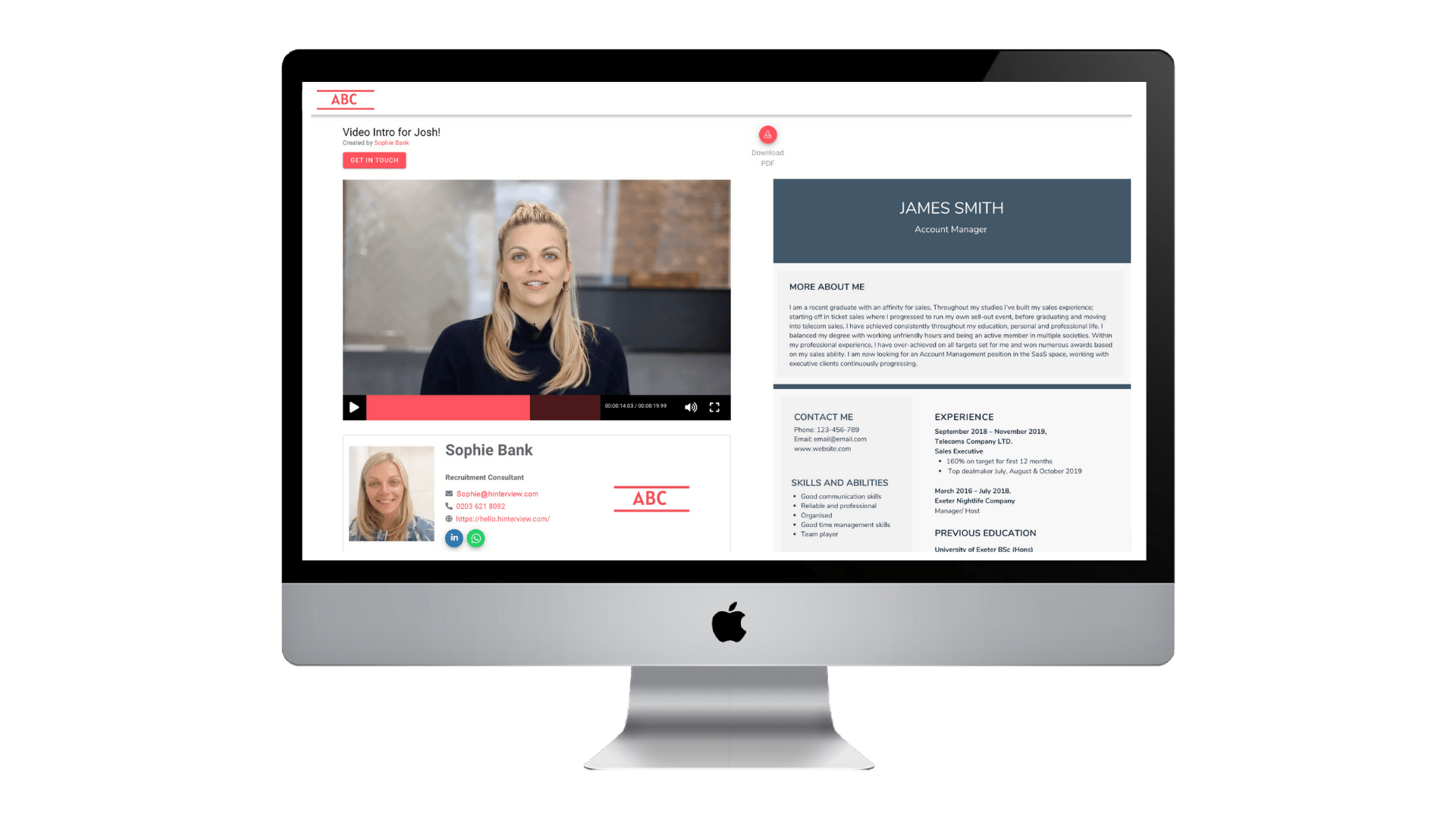 Screen Recording
Instantly and easily record your screen with this game-changing feature. Share those screen recordings with clients and candidates to boost engagement.
Use the screen recording feature for headhunting by recording candidates' LinkedIn pages.
Use as an advertisement tool to display your clients' vacancies.
Showcase video interviews or the client Portal to present what services you offer.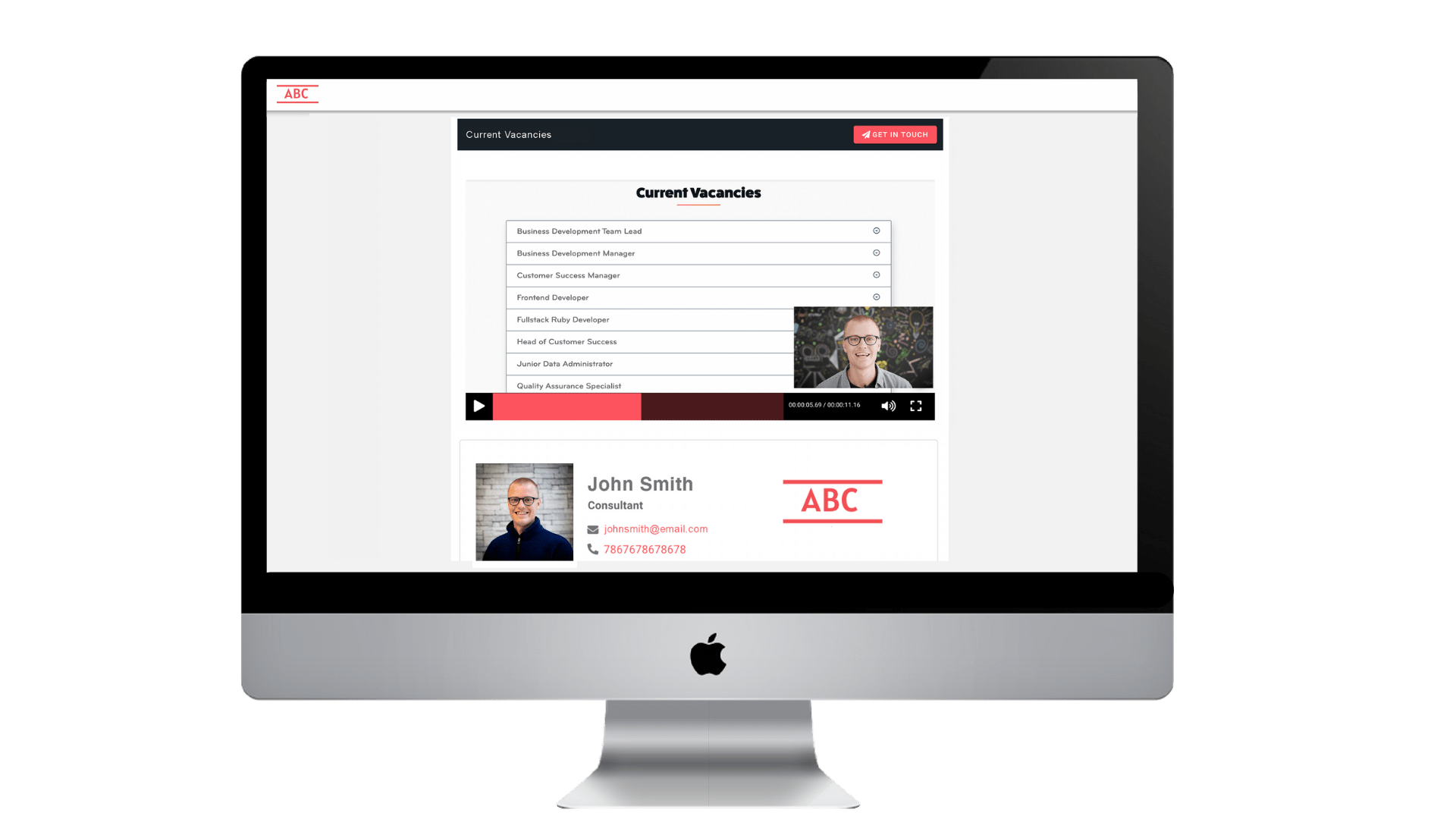 Showcase your market knowledge
Hintro allows you to showcase your personality and market knowledge to new and existing clients, enabling you to build stronger, more productive relationships.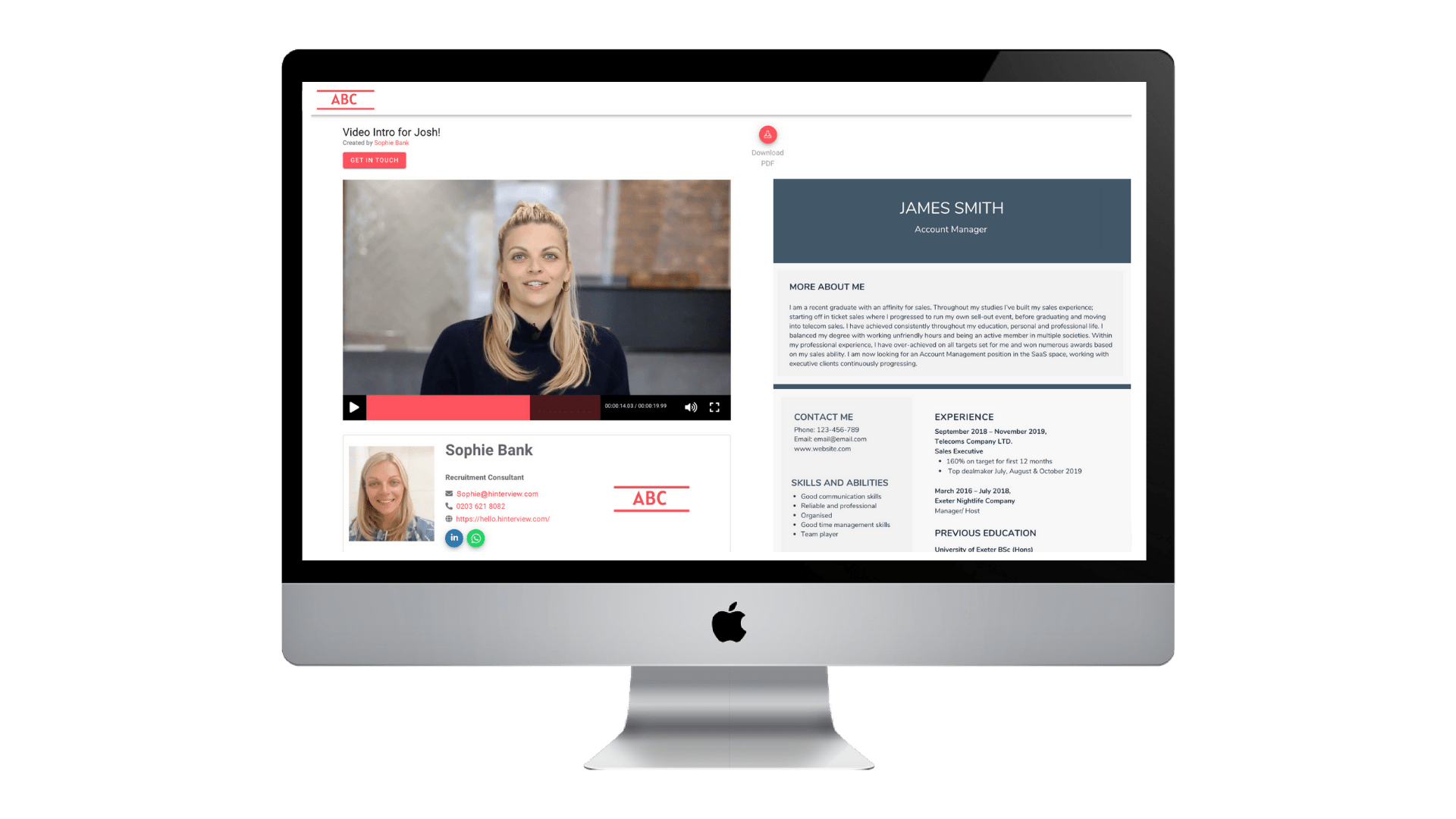 Don't just take our word for it...

"Fantastic and super easy to use. The customer service and training has been exceptional from the start. It's been a great feature to really add value to our clients, helping them to save time and money in the full candidate journey."
PRG Recruit

"Amazing system which offers so many benefits not only to recruiters but also applicants and clients too."
Tate Recruitment

"We've used Hinterview as part of our recruitment process for over a year now and our clients love it! I can't imagine a world of recruitment without Hinterview... and I can't imagine working with another video interview company. Their product and service is faultless!"
Zetter Recruitment
Recommended for you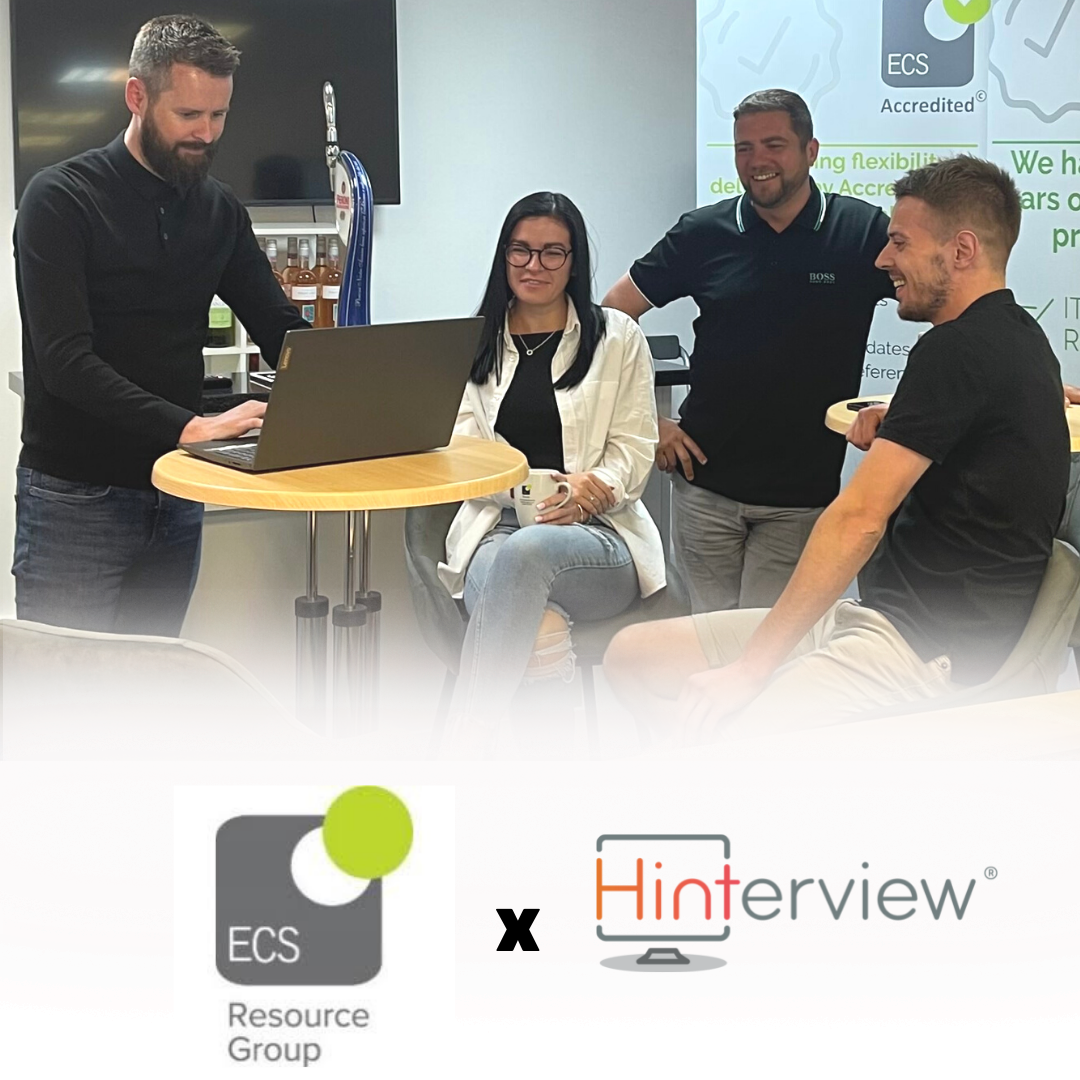 In this case study, ECS Resource Group (ECS), direct-hire recruitment shares how they are...
read more
19/05/2022