Seamless Integration Seamless Client Portal integration for improved process management
Never leave Bullhorn
Use all Hinterview features within your existing Bullhorn workflows
Easily measure ROI
Easily measure ROI with full notes integration
More time to do your job
Hinterview fits with your Bullhorn workflows like no other video platform. Greater syncing power and automated note tracking mean no duplication and more time to do your job!
Seamless Client Portal integration for improved process management

Stay within the Bullhorn platform

and

use all Hinterview features within your existing Bullhorn workflows

Easily measure ROI with full notes integration
Benefit from onboarding, training and support
Adapting to new technology in your recruitment process can be daunting. That's why Hinterview offers bespoke onboarding. Training spans 4-6 weeks and is focused on the outcome of your business goals.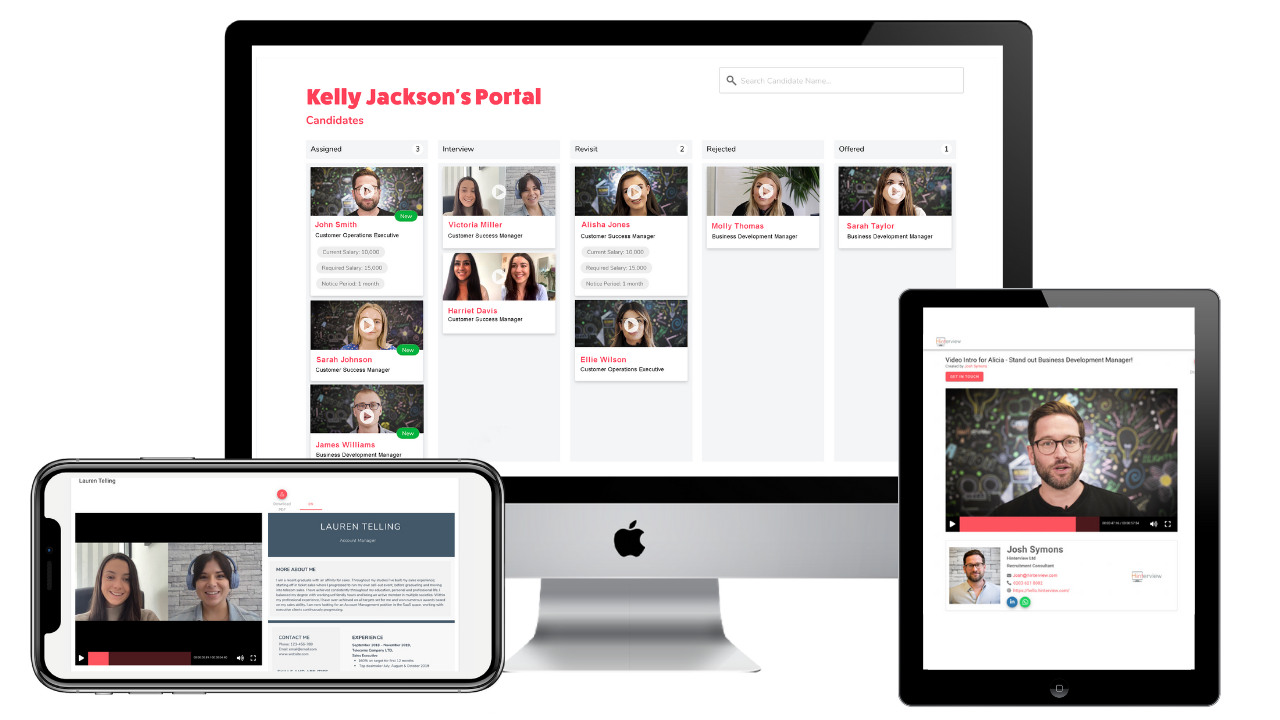 #1 Bullhorn Video Integration

"The integration has worked seamlessly. We have been particularly impressed by the pace of the Hinterview team adding more additional functionalities to the already great platform over the past 12 months."
Niche Recruitment

"Hinterview is helping us to modernise and update our operations - we're able to look at our process and engaging our audience in a new and unique way in comparison to our competitors."
Shaunagh D - G2

"We've used Hinterview as part of our recruitment process for over a year now and our clients love it! I can't imagine a world of recruitment without Hinterview... and I can't imagine working with another video interview company. Their product and service is faultless!"
Zetter Recruitment