Recruitment Technology: tips for reviewing your tech stack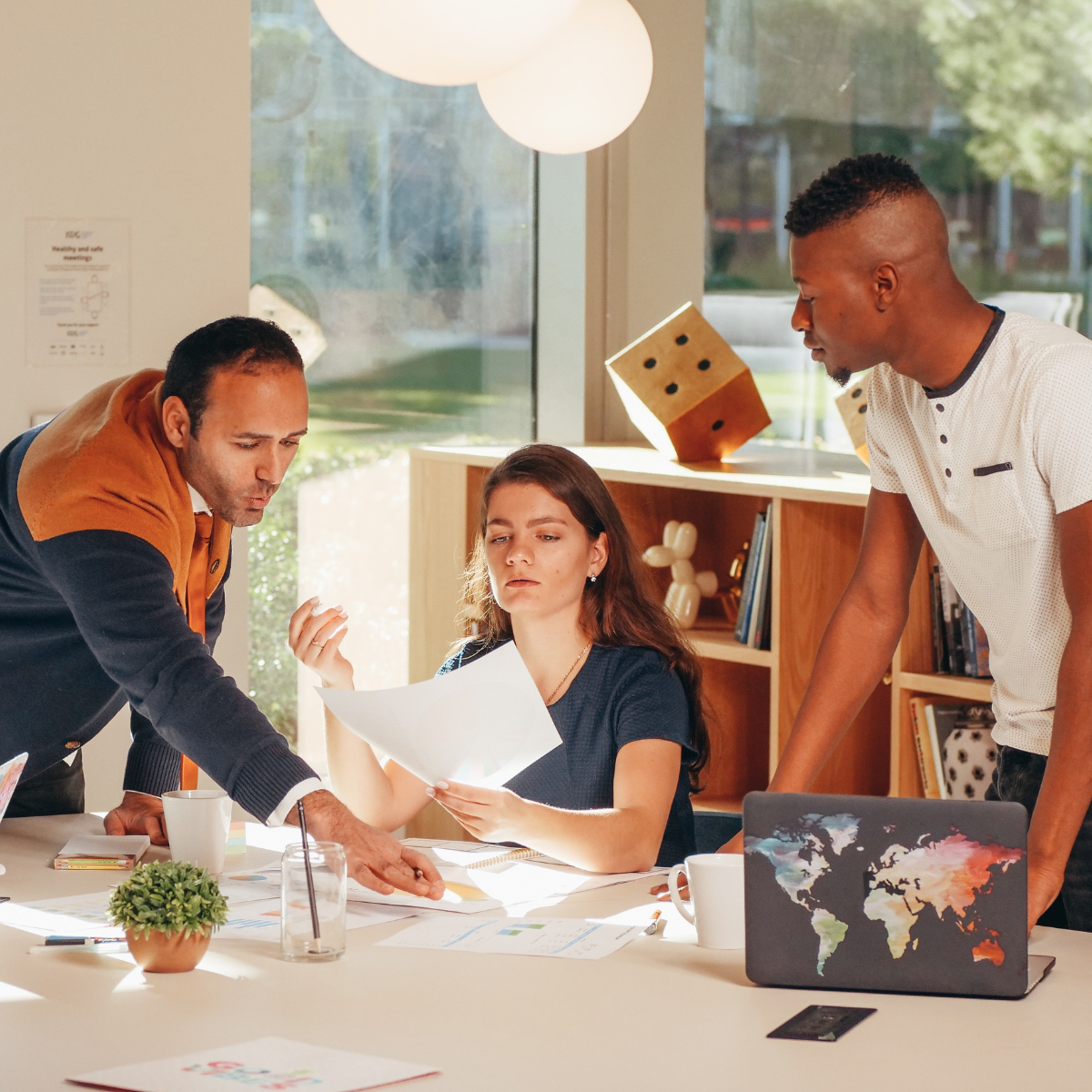 Being a 360-recruitment solution, we cross paths with all sorts of recruiters from all kinds of markets. From in-house recruiters working on global scales to one-man bands working locally, we've seen it all.

Of course, they're all in unique situations and have different problems that require technology solutions but there are common themes. Understandably, they want the most for their investment. Recruiters are looking for technology that is user-friendly with appropriate support, they're interested in the potential ROI and the integrations available.
While reviewing their tech stacks and re-evaluating their recruitment processes, they're looking at their issues and wanting to know how job recruiting software can help. This is an example of what that looks like... this team began by reflecting on the situation the agency is in, then they set aside a list of top problems they're collectively experiencing. After that, they were able to identify their non-negotiable needs from the tech and, then they looked at the cloud-based recruitment software available to them, finally reviewed how video recruitment could help.
Who is interested in upgrading their r
ecruitment technology

?

Oliver owns a small niche recruitment agency. He has always worked in the recruitment industry, and he is passionate about the work he is doing. He recruits on a regional level and is still trying to build a name for himself.

He has a small team of recruiters who work hard, but there is no denying that some big clients and top candidates have slipped through the cracks. They are not sourcing, interviewing and hiring top talent as they could be.

"36% of HR professionals blame insufficient technology for their inability to automate and better organise onboarding programs, further inhibiting their ability to train managers in proper onboarding techniques."
Step 1: Reflect on your current situation
Their team, like most recruiters in this position, are feeling overwhelmed when selecting recruitment technology solutions. The manual processes they are currently using are outdated and they're facing a real problem of getting left behind.

The recruitment industry has seen a big shift in recent years and the technology options are countless. Oliver has found that there is no one-size-fits-all on the market and this move will require some research.

Oliver can approach this situation in a variety of ways such as:


He could invest in tons of new tech and hope something works out.
He can find out what his competitors are using in their own tech stack and copy it all.
He could demo all the top options and see what would work best for his team.
Plus countless other options as you could imagine.
There was a lot to consider so the team decided to approach the next steps by sorting through some of the biggest problems they were experiencing.
Step 2: Set a list of priorities
They started by going through their entire recruitment workflow from advertising to candidates to delivery, each member of staff outlined where they were succeeding and at what point they felt they were falling off. These are the problems they identified as their biggest problems that required the most immediate action:


Everyday activities are taking longer than they should.
Top candidates aren't standing out in the rich market.
There have been some concerns around GDPR and data security.
They're struggling to offer a diverse talent pool.
Step 3: Identify your non-negotiables
Their goal was to find recruitment technology that could address as many problems as possible. They also needed to be conscious of price and be sure that whatever their next move was, the investment would translate into big results.

The tech they choose has to give them, 'the most bang for their buck' so they would need to find tech that could solve as many problems if not all that they were facing. Their team admitted that they weren't the most tech-savvy so they would also need support as well as hands-on training. "78% of companies using an ATS say recruitment tech makes hiring easier than ever."

Now they had to compare these problems to the tools that were available to them.
Step 4: Consider the solutions available
Well to be blunt: just video wasn't the answer, a generic video tool wasn't going to be the answer here. A platform of video tools that could be a 360-recruitment technology solution, now that could work depending on what it was offering.
By introducing video into their recruitment strategy, they would be taking their process to the next level.

A client portal would help with their everyday activities that were taking longer than they should. Something that uses cloud-based management that allows clients to conduct interviews, review candidates and comment on candidate shortlists all in one place.

Video pre-screening, interviewing and showcasing would help top candidates stand out in the rich market. With video they can share the person behind the CV, exemplifying the cultural fit and communication skills. "60% of recruiters and hiring executives use video technology."

Having a centralised system and organisation can aid in keeping up with information expiration as well as dual-consent technology. Their GDPR and data security concerns were serious, but they found there was tech available that had done the work, so the team didn't have to.

Oliver's team is looking for a suite of engagement tools that could solve their most serious recruitment problems.
Step 5: How can Hinterview help
If you answered, schedule a demo with Hinterview – you'd be correct! That's why Hinterview offers free no-obligation demos to recruiters who are interested in what video can do for them.

Our friendly team members will ask the recruiter about their goals and current situation then tailor the demo to fit their needs. Having already sorted through their issues and goal, Oliver could easily present what their team was up against and see if the platform would be a good fit.

If a 30-minute chat with us can give a recruiter some insight on a world-class service that can truly help them, we're ready for it. Our customers are at the heart of everything we do. We'll work with you on your video strategy and provide tailored onboarding, training and support from day 1.
What can we learn from this recruitment tech stack review?
It was important for the team to look at each step in the workflow with a magnifying glass. Together they were able to identify where their processes were falling off and properly order their priorities.
As we all know, there is no quick-fix or one-size-fits-all when it comes to recruitment technology. That's why Oliver took advantage of free trials and product demos so that they could the tech in action. That way they were able to try the recruitment technology that was already integrated with the platforms they were using. This meant they were only improving lines of communication and optimising their, once manual, processes.

As a result, they would be choosing tech that will do the most with their investment by solving the most if not all of the problems they were facing. This thorough review, careful considerations and research will ultimately translate into big results.
If you can relate to Oliver and you're looking to take your recruitment strategy to the next level, Book a demo today!