[Case Study] How to boost response rates by 33% with Hinterview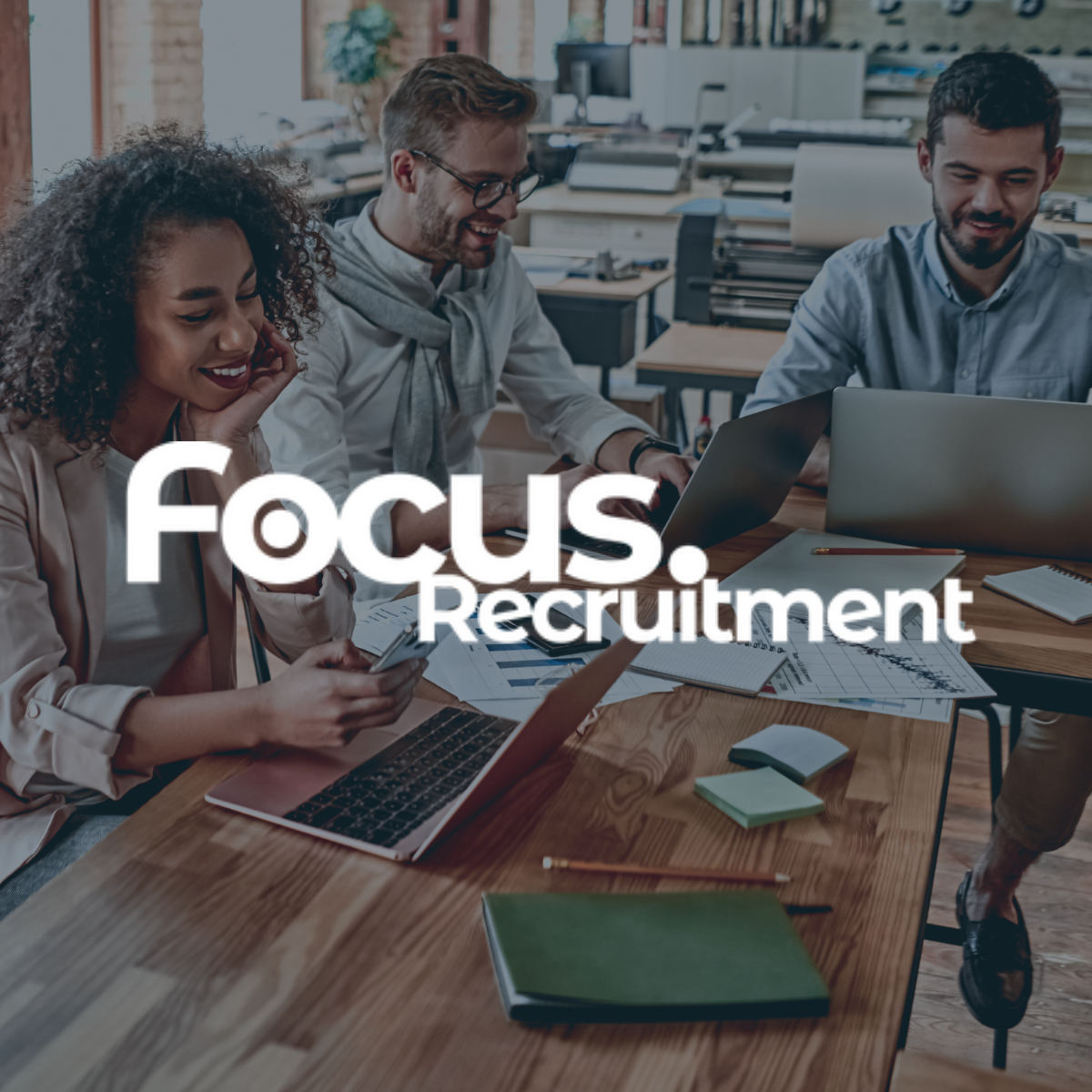 In the dynamic world of tech startups and scale-ups in Australia, Scott Robertson founded Focus Recruitment in 2020. Scott's mission was clear: to bridge the gap between these burgeoning tech enterprises and the exceptional talent they needed.
The Focus Recruitment team doesn't just assist SaaS organizations; they empower them. Their expertise lies in sourcing high-performing Sales, Account Management, Customer Success, and Business Support teams, transforming startups into industry titans. In this competitive landscape, both clients and candidates demand more than just a mere placement service. They require a partner who understands the intricacies of the SaaS sector inside out.
Scott knew that to stand out he needed cutting-edge recruitment technology. And that's where Hinterview's video platform entered the picture.
Download the case study
Simply click the button below to learn more.
Who are Focus Recruitment
Location: Sydney, Australia
Industry: SaaS - Sales, Account Management, Customer Success, and Business Support
Features: Power License
Results: Improved response rates
Why do you need recruitment technology?
Focus Recruitment aims to be at the forefront of the tech industry so it's imperative to be pioneers of technology adoption. Hinterview's video platform played a pivotal role in this ambition by introducing a unique and cutting-edge approach that could be fully embedded in their recruitment process.

In a world where organizations are bombarded by countless recruiters through various channels such as cold calls, emails, and LinkedIn messages, using video stood out as a game-changer. By embracing Hinterview, Focus Recruitment showcased its dedication to revolutionising the corporate world, challenging norms, and ushering in a new era of recruitment technology.

"We could have continued with Zoom or Teams, but Hinterview is a unique selling point. It is great for candidates but for business development as well."

Moreover, Scott's choice of Hinterview was influenced by the platform's ability to align with the client's needs and expectations seamlessly. While the platform was bought to be used with external clients, it also significantly impacted Focus's internal recruitment and training. In essence, Scott's decision to embrace Hinterview was driven by a commitment to technology-driven innovation, improved client experiences, and a powerful tool for efficiently onboarding and training new recruits.
Using Hinterview in every stage of the recruitment process

The team at Focus harness the power of video in an array of strategic ways to enhance their outreach and engagement for both candidates and clients.

One of the standout advantages of using video is its ability to capture attention effectively. Traditional emails often go unnoticed, but the team found that the mere presence of a personalised video message, regardless of the response, piques the interest of the recipient.

"When we send regular emails, nobody responds with 'great e-mail' but if I send a video then I always get a response. It brings their attention to Focus Recruitment and then down the line they'll remember us."

When it comes to business development, this initial engagement lays the foundation for future interactions making Focus Recruitment a memorable name in the minds of prospects. As part of Focus Recruitment's core processes, video seamlessly integrates into their day-to-day operations.

This means that the use of video messaging isn't an occasional effort or only used in interviews but a fundamental element of their recruitment strategy. They've also found that the impact of videos extends beyond the initial recipient. These videos are highly shareable within organizations. Prospects tend to circulate their Hintros internally, fostering discussions and garnering more attention than standard emails. This ripple effect amplifies Focus Recruitment's visibility and leaves a lasting impression.

Instead of starting with traditional cold calls, they utilize video to introduce themselves and initiate meaningful conversations. This approach not only sets the team apart but also resonates with the viewer, who appreciates the personal touch.

In addition to outreach, they share insights from interviews with candidates and address industry challenges, showcasing their expertise via video. This proactive approach helps them stand out in the rapidly growing tech industry, even ahead of competitors who may struggle to connect with prospects effectively.

"When I bring on a client I'll tell them about Hinterview. I'll send over a video synopsis of the candidate that includes why I think they'd be good for the role. This speeds up the process because then the client already feels like they've had that first point of contact with the candidate."

This personalized and approachable style sets them apart from competitors who often rely on high-volume, impersonal emails. By taking the time to connect with prospects on a more personal level, Focus Recruitment builds stronger relationships and a solid reputation within the industry that values genuine connections over mass marketing efforts.

The results
Integrating Hinterview into Focus Recruitment's operations has yielded remarkable results. When Kat, a Recruitment and Marketing Associate at Focus, began business development using Hinterview's video Hintros she received a positive response. And within just two weeks she had a signed contract from a hard-to-reach client. That's when she noticed her engagement with clients had also surged with meetings scheduled based primarily on Hintros.

Another example that highlights the impact of video is when a client instantly recognises a candidate from their videos, enhancing the interview experience, Focus finds this to be particularly vital in sales roles.

Crucially, their overall response rate has improved by 33%, a significant boost compared to traditional methods. When reaching out to passive LinkedIn candidates, they achieve an impressive 45% response rate. Integrating video into their strategy, not only broadens their reach but also enhances the quality of talent they identify. Through video job postings, they provide a more immersive and engaging experience for potential candidates, allowing them to showcase their skills, personality, and enthusiasm in a way that traditional CVs cannot capture.

Additionally, video interviews enable the team to assess candidates' communication skills, presence, and cultural fit more effectively. This forward-thinking approach to sourcing candidates not only streamlines the hiring process but also ensures that Focus connects its partners with the most suitable and dynamic talent available in the market.

Kat has joined Scott in being a staunch advocate for Hinterview. Together they introduce clients to the platform, providing video candidate synopses and personalized messages, streamlining the hiring process and fostering better connections.

Hinterview has allowed Focus to establish rapport in advance, conveying information and creating familiarity, resulting in higher response rates and successful client interactions. This tech-driven approach distinguishes Focus Recruitment as forward-thinking.