Video Tips: how to make high-quality recruitment videos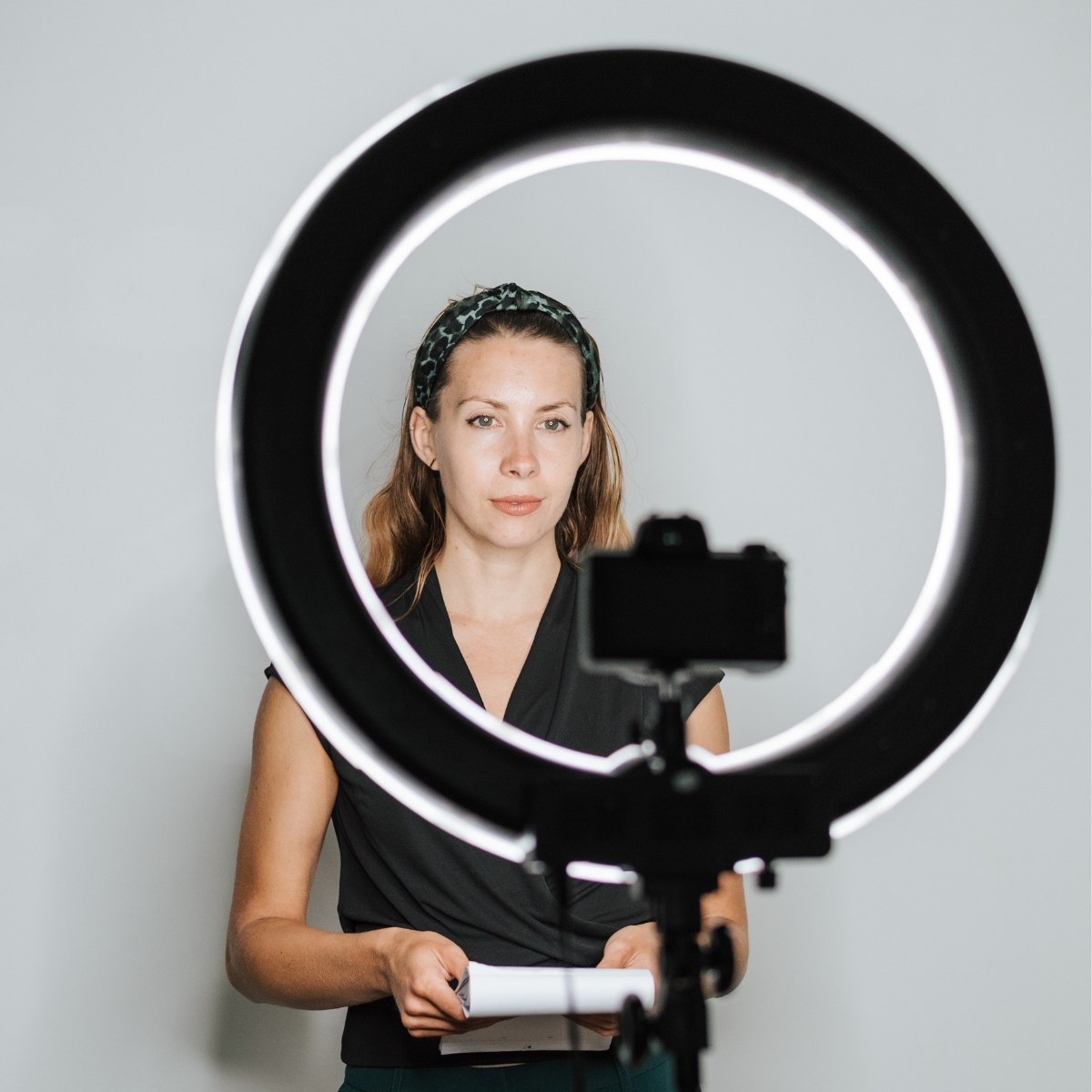 I have a photographer friend who was shooting for a magazine but he didn't have access to accessories that most professionals would have. This meant that he had to make do with DIYs on a student budget. So what did he do?

He improvised! He used textbooks to steady the camera, a torch with a McDonald's bag over it to aid in the lighting and even utilised a passing train to light paint the backdrop.

What was the end result? He captured incredible shots that never gave away the fact that it was made with our study materials and takeaway leftovers. The deeper lesson was, that these wild behind the scenes steps were done with the goal of improving the quality of the photo. From the outside looking in, you'd have no idea what it took to create the shot but it did take the extra effort to achieve it.
You can make high-quality recruitment videos
At Hinterview we are recruitment video experts, but we aren't all videographers with extensive broadcast experience and Hollywood techniques. Does that hinder us or our users from being very successful using video? NOT AT ALL.
The Hinterview platform is intentionally user-friendly, it was built by recruiters for recruiters. You don't need heavy video editing skills or deep-camera knowledge to excel. We have an expert team who will onboard you, train you and always be on hand to assist, but it's easy to use.

We're giving you top tips for taking your recruitment videos to the next level! These are tips to take on in addition to what you are already doing and aren't necessary to use our platform. If you want your videos to look professional and consistent then you'll want to read below as I talk about lighting, setting up the perfect shot, sound and accessory options that bring it all together. Enjoy!
Ring light
If you're around the social media space then you've seen ring lights in the background of influencer videos or, dare we say it, used to give a TikTok dance a little glow. Ring lights are exactly that: a ring of light, like a doughnut-shaped flashlight, that is used to illuminate the subject.

How can this help your video quality? Being intentional about your lighting can enhance the quality of a professional video. The lighting affects the audiences first impression of your video, if they see a well-lit high-quality video then they're more likely to click on your video job advert.

If you are recording a video in a dark room or are depending on the light of your computer then this accessory might be for you. Natural light is optimal but you can't base your recording schedule on the time of day, or if you're in England as most of our team is, the sun to be out. These lights come in a range of budgets from multiple stores, so they are easily accessible and user-friendly.
Tripod
Firstly, what is a tripod? It is a three-legged stand for supporting a camera or even a phone. Tripods are not just for tv broadcasting or selfie-takers! This one is for those who use their phones to record a Hintro or to Hinterview on the go.

They can be used to capture more flattering angles but is especially helpful if you want to ensure that your camera is held steady. A tripod allows you to set your angles beforehand, test out how the video will look and record hands-free. Some even come with Bluetooth enabled remotes to start recording with ease. It's a great investment and can be helpful not just when recording a video but also watching them.
Microphone
This one is a no-brainer for anyone who has had trouble with improving the quality of video sound or is suffering from distracting background noise. It's important to note that most audiences are far less forgiving of poor sound! Sound should be one of your top priorities. If your audience can't hear you then how will can we expect them to build trust in our business or most importantly, convert?
You want your audience to hear what you're saying in your video loud and clear so if you need to enhance that, then we recommend going for an external microphone. The microphone you choose doesn't need to be extremely high-end or overly complicated. Get something simple that can easily plug into your laptop or be adapted to your phone and be used often. Microphones will enhance the sound quality, eliminate the background noise so you can continue to engage your audience.
Backdrop
Have a distracting background when recording videos or during video interviews? Or do you want a flat background to easily project onto? There is an opportunity to blur the background on most video tools, but sometimes it's not 100%.
Get a backdrop! It can sound a little over the top but it's a small change that could make a big difference. There are budget-friendly options for professional white screen studio background sets with adjustable frames that way you can break it down whenever it's not in use.

This means that no matter what video you are filming in, the background doesn't matter. You can easily stand or sit in front of it and hit record comfortably knowing that your audience can focus on you.
Phone stand
Similar to tripods, phone stands are used for more than just recording. While they can steady your camera and put your device at an optimal position for recording, they are perfect for a desk accessory or if you're frequently on the go. You can place your phone on the stand to keep it off your desk, it's easy to use and pack away for a commute.

This is, in my opinion, a great alternative to a pop socket (a permanent attachment on your phone or phone case) if you want something to prop up your device. As seen in the photo below, to the left of the monitor, you can record using your front-facing camera and with the use of a timer, it can be hands-free.
Webcam
If you are using a work-issued computer then maybe you weren't able to shop based on the features. You might have been given a device with a built-in webcam that isn't the best quality and is not giving you the quality of video that you were looking for. You're sacrificing functionality like panning, auto-tracking, and higher video resolution.

There is no harm in looking for an external web camera, like the one in the image above sitting on top of the monitor. Identify what your needs are when it comes to buying tech, you'll have the obvious ones like budget and integration but also, it's important to figure out what kind of webcam do you want.
You'll want to consider if you are looking for a standalone, one with a microphone or a network camera. And what kind of Bluetooth connection does the webcam come with.
Becoming a video expert
This list could go on and on for a while as the opportunity to improve our videos are endless! However, the tools we listed above are a great place to start when it comes to creating high-quality recruitment videos.
Hopefully, these tips will give your videos a boost or provide inspiration to try something new! You can succeed with Hinterview using your standard office tech, but if you're looking to take your videos to the next level, this is what we'd suggest.
If you need any help finding the products listed above, we'd be happy to help, whether you're a Hinterview user already or not. Drop us a line info@hinterview.com, or contact your Customer Success Manager.
Do let us know if you have anything you would add to this list or let us know about your progress with the tools, we'd love to see how you're getting on.
Interested in seeing how you can create high-quality recruitment videos using the Hinterview platform? Book a demo now!