Get More Followers on Your Company's LinkedIn Page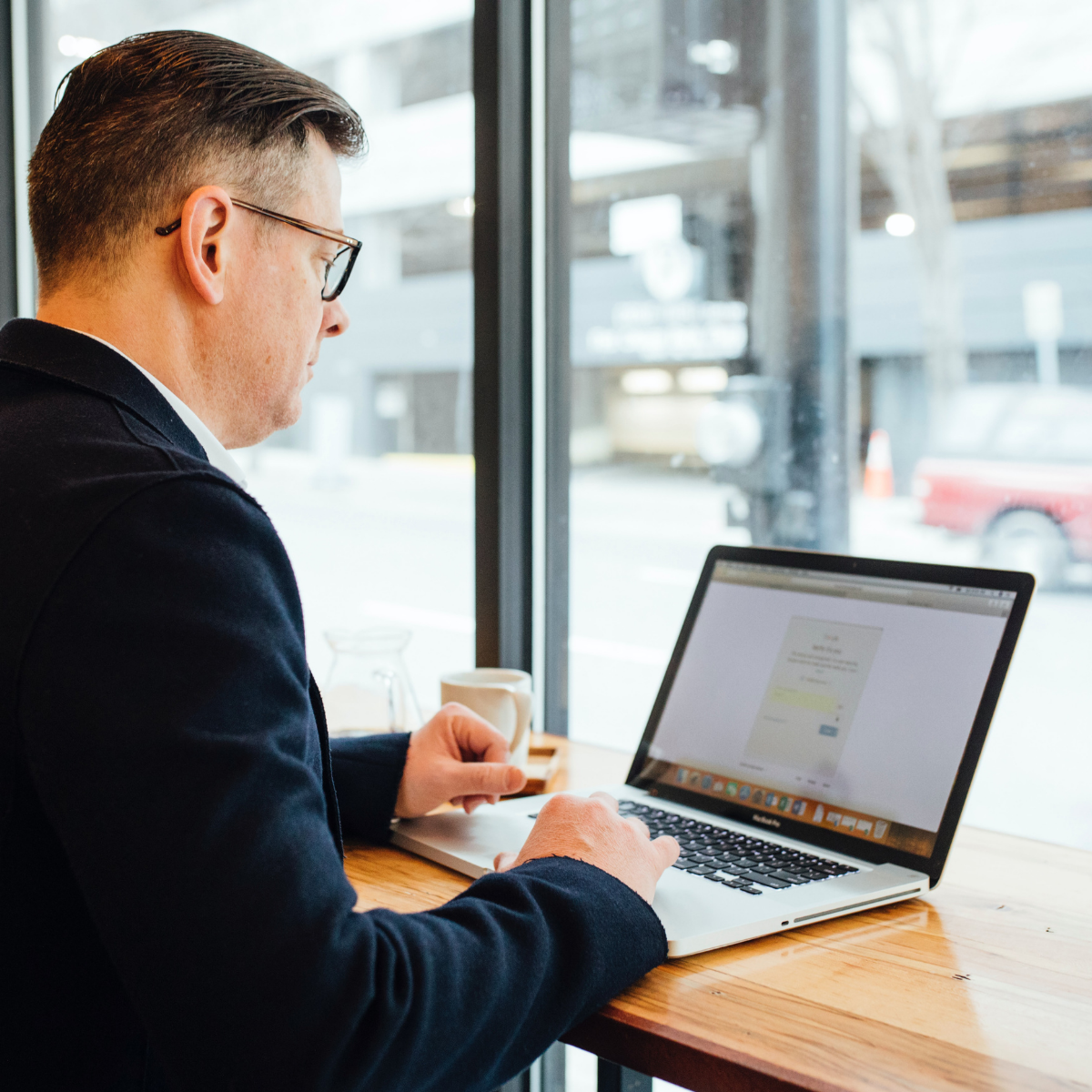 Are you actively using LinkedIn but getting nothing in return? Understandably, you're frustrated and trying to figure out ways to 'beat the algorithm' but it feels impossible. We can help! We're sharing seven simple and effective steps for those who want to get more followers and see an increase in engagement on LinkedIn.

Step 1: Optimise your company page
First impressions count. When meeting someone for the first time, you only have a tenth of a second before your new encounter judges you on traits like trustworthiness.

The same goes for your company's LinkedIn page. If you want your visitors to click the follow button, your page must have:
An engaging and current LinkedIn banner.
An 'Overview' section that portrays who you are as a team, what your company does and your values.
Up to date contact information.
High-quality logo and branding.
Regular posts that contain relevant, beneficial and consistent content.
Step 2: Use Your Employees to Boost Your Engagement
There is a lot of power in employee advocacy. LinkedIn has found that when employees share brand content, they typically see 2x the click-through rate than when a company shares the same from its profile or page.

Have your team help to boost your LinkedIn engagement and following in these four ways:
Make sure all your employees add your company as their workplace; this will automatically make them followers.
Encourage your team to keep their eyes open when scrolling LinkedIn. Get them to screenshot or send you the links to content that sparks an interest.
Ask your employees to regularly share the link to your company page from their personal LinkedIn accounts.
Every time you post on LinkedIn, copy the sharing link and email it to your entire team or create a Slack channel just for LinkedIn engagement.
As an Admin you can let your employees know when you've posted an important update on your organization's Page using Employee Notifications.
The LinkedIn algorithm loves when a post quickly receives likes because it categorises the content as highly relevant and useful. So, get your team on the like-train asap and be sure they're commenting as well!
Step 3: Post to Your Followers Regularly
Just like the saying, "if you don't have anything nice to say, don't say anything at all." If your content isn't valuable, relevant or entertaining to your target audience, then you should re-evaluate why you're posting it. We recommend partaking in a good old-fashioned brainstorm to establish the type of content that your target audience would want to see. While also using a mixture of imagery, video and text posts to promote your brand.


This can be a little tricky for recruitment agencies because you're targeting two demographics: candidates and clients. So how do you ensure you're top of mind for job seekers as well as someone looking to build their team?

It's about finding the balance:
Start by writing a list of the most significant pain points of your job seekers, and your clients experience on a day-to-day basis and base your content around this.
Make your job ad postings exciting. We know it's important to be posting jobs daily, but if they are bland and not creative then your clients might get sick of seeing them. Using imagery and video are effective ways to spice up your posts and improve engagement levels.
Set up Google alerts specific to your industry. After you've set your alert you will receive relevant content straight to your inbox. Have a browse each morning and look for interesting topics that will spark conversation.
Step 4: Engage Your Current Followers
While you're looking to grow your following it's important to not ignore your current ones. Make sure you're responding to all comments, as well as actively liking and sharing your following's posts. Post content that encourages a response to guarantee that you're boosting engagement, and it's also a great way to generate content ideas.

Ask your audience what they want to see from you or what they're interested in learning. In the beginning, you might not receive much attention, but don't get discouraged. The companies with the most significant followings and engagement levels all have one thing in common, consistency.

Every company starts with zero followers, but if you commit to consistently and strategically posting good quality and relevant content, your following is guaranteed to grow.
Step 5: Use video to Boost Company Awareness
Video is where it's at! And the stats prove it.
6 out of 10 people would rather watch online videos than television.
Viewers retain 95% of a message when they watch it in a video, compared to 10% when reading it in text.
92% of users watching video on mobile will share it with others.
Using video has been shown to increase LinkedIn engagement by 800%.
Video is vital to a social feed and recruiters know that people buy from people. LinkedIn is considered most effective for B2B lead generation as 80% of social media B2B leads come from the channel. Through using video, your team can break down the recruiter stereotype and effectively get their personality in front of prospective clients and candidates.
Step 6: Ask People to Follow You
If you haven't already, use the LinkedIn Company Plugin to put a follow button on your website. We recommend placing it in the header of your homepage to make sure it gets as many eyes on it as possible.

Next up, join as many industry-relevant groups as possible. Here, you can share your content, knowledge and stories. The more you interact with other people and companies, the more they will trust you, and chances are they'll want to check out your company page.
Step 7: Monitor Your LinkedIn Analytics
Timing is everything! Even the best piece of content will suffer in the 'like' department if posted at the wrong time. Many sources, including LinkedIn, share incredibly useful data on the optimum time to post.

You can use the analytics function on your company LinkedIn page to determine which posts are most successful. By monitoring which posts receive the most likes, shares and overall engagement, you can gauge what your audience finds useful and use this to influence your upcoming content generation.

Increasing your social presence is time-consuming, and will be an ongoing task, but it can also be a lot of fun. To ensure you or another employee isn't drowning in the pressure of your daily posting, share the job amongst your team. The more people you can get involved with, the easier and more enjoyable it will be.
Video is the future of recruitment. It's revolutionising the way agencies operate and interact with clients and candidates and ultimately, how they generate new business. Hinterview allows you to record and share video interviews, engage with top candidates and introduce yourself to prospective clients without the need for endless calls and emails. We're helping our clients secure more exclusive and retained business than ever before. While at the same time, enabling recruiters to engage with their audience in an effective and personal way that previously wasn't possible.
If you're interested in what video tech could do for your agency and how you can sell it as a service, reach out for a no-obligation free demo. Book a demo now!