Future of Recruitment: Video as a 360-Recruitment Solution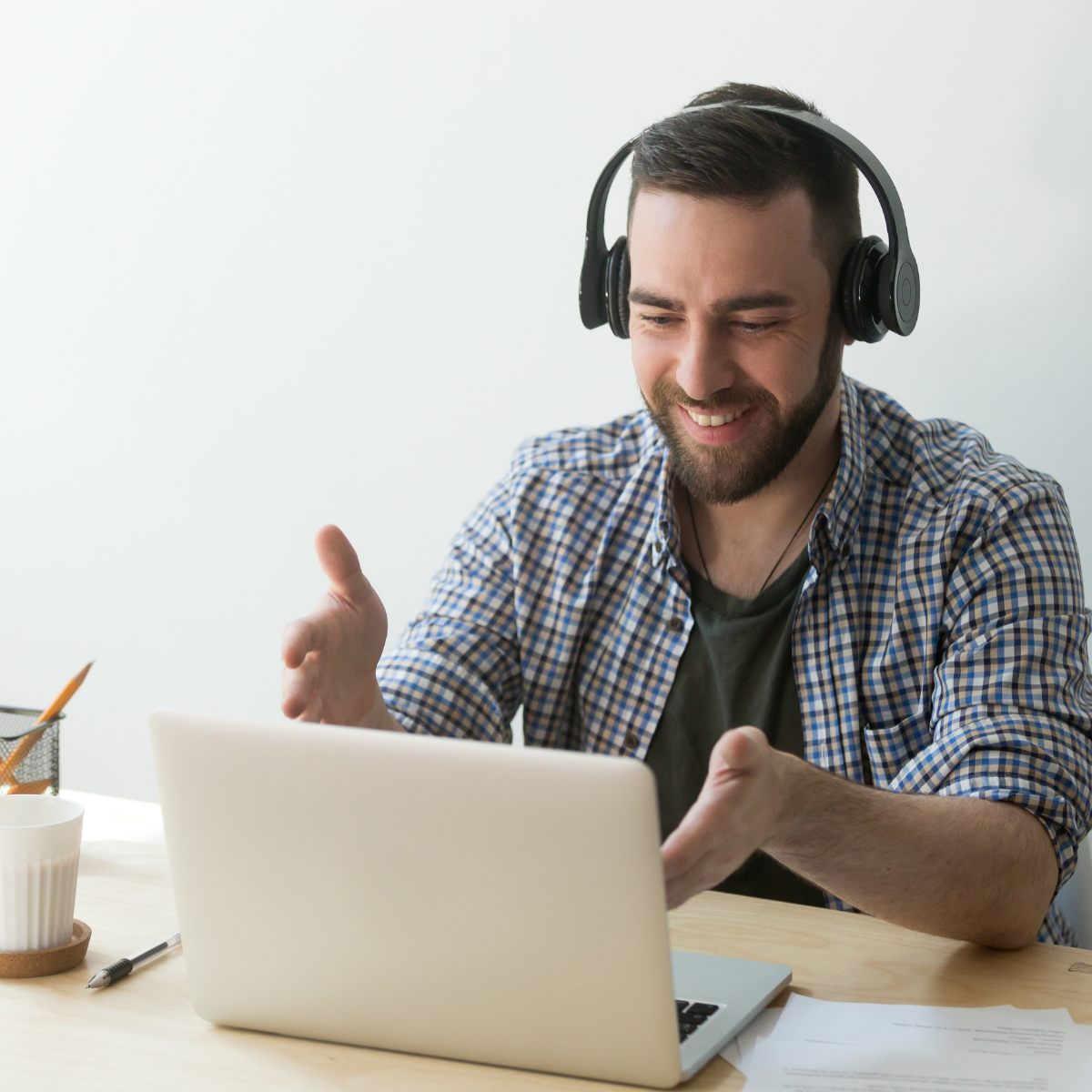 In the last year, it's become even more obvious that video is vital to the recruitment process. From a video email introduction to maintaining the relationship with a video InMail message. Video is becoming more than a competitive advantage, but a necessity for recruiting.
The future of video recruitment
The rise in video popularity has led to '60% of recruiters and hiring executives using video technology.' (Jobbatical, 2020) If you're not using video in your strategy then you might be at risk of getting left behind.
We talked to two experts, Simon Bliss (TEAM) and James Osborne (The Recruitment Network), from some of the most well-known recruitment network. We asked them to share how they see video being used within the recruitment industry, how their organisations utlise video tech and where they see video recruitment developing in the future.
Hinterview are proud to be a part of the most active and trusted networks within the recruitment industry such as APSCo, TEAM and The Recruitment Network. These groups are constantly having conversations with recruiters, just like yourself, giving them a unique perspective on the industry.
As experts in recruitment, they're sharing more about video as a recruitment solution and how video will continue to evolve. First, we hear from Simon Bliss, Chairman at the TEAM recruitment network, the UK's largest network of independent recruiters. They support 500 recruitment companies to achieve their goals, from start-ups to solo recruiters to large corporations.
TEAM has a goal to create a community of like-minded recruiters that collaborate to share ideas and business. No matter where recruiters are on their recruitment journey the TEAM network can provide support and guidance. We asked Simon a few questions to gain further insight on his views on video and how he thinks it will affect the world of recruitment. Watch the video below to hear from Simon or read on:
How do you see recruiters using video right now?
He answered, 'over the past 18 months since the beginning of the pandemic it [video] has gone through the stratosphere.' He sees video as a game-changer for businesses, recruiters and hiring in the process!
An important point Hinterview shouts about is that video can be used at EVERY stage of the recruitment process. Simon frequently sees recruiters use video. He says, 'I've seen it [video] done wonderfully, even when it comes to debriefing candidates and sharing that video with clients as showing potential threats to placement. That's a creative way that one of my members used to use that as a USP.' He found that it's been really successful for new business and also for shortening the recruiting process.
How does TEAM use video?

A busy organisation like TEAM uses video within the recruitment industry, but differently as they aren't directly recruiting. Simon shares that, 'we use it [video] to promote new events! We use them for our webinars and training sessions that are amazing. We also use it for engagement and reach for potential new members.'
He added that he 'thinks it's much better to be in person, you can get that over much better with a video than you can with 100 words of script."
What direction do you see the use of video tech heading within recruitment?
He answered, "I think it's going to grow. It will be embraced by recruiters and candidates."
When it comes to time and distance, lots of people are working from home which means it is saving people time. Simon said, 'I am keen to see how it nurtures and develops. I'm also looking forward to seeing how Hinterview develops in various forms to help and inform the recruitment industry.'
---
Next, we spoke with James Osborne, chairman of The Recruitment Network. TRN is a community of recruitment business leaders and advisors from all over the world. The Recruitment Network is the fastest-growing community for recruitment leaders who want to significantly improve their performance and profitability with purpose. Watch the video below to hear from James or read on:
He has found that 'recruitment is becoming more and more transactional, technology has come in to play a lot more.' Though technology increases the efficiency of our work he notes that it can be 'dehumanising a lot of how we work as recruiters.'
How are you seeing recruiters use video now?
"We are spending more time engaging with customers via email and InMail than potentially over the phone or face to face." As the use of technology grows, James shares that 'we have a situation where the recruitment industry has become increasingly depersonalised every day. What video technology does is bring that personality back.'
He describes video as an opportunity to bring the human side of recruitment back without having to walk away from the technology and the efficiencies that technology brings. He sees video technology as a great opportunity and a great way for a recruiter to become a person again by utilising tech to get out there in front of a wider audience.
Something that we often speak on at Hinterview, and James says too, is that 'tech gives you a standout piece to differentiate yourself, stand out – be seen and be heard.'
He is seeing an increase in the quality of work that recruiters are winning by offering video as an add-on to the service they're already offering. That's why we share top tips on productisation and exclusive customer advisement on why productising can set you apart.
What would you say to a recruiter who doesn't use video in their strategy?
He says, 'without a doubt, people are seeing a better return on investment on conversions when it comes to video.'
"Video speeds up the recruitment and hiring process." James is active within the recruitment industry and has his ear to the ground when it comes to the latest trends so when he says, 'recruitment agencies who are NOT using video technology in their services are missing out.'
He says, 'people engage better with video tech over writing emails - it's like having a face-to-face meeting. If you're not using video tech now – just, try it out. Consider where you would utilise it...'
Here are some of his suggestions for using video:
For job adverts – it makes you stand out.

For presenting your shortlists.

How you introduce yourself and your company to potential customers.

Video messages.
What direction do you see the use of video tech heading within recruitment?
For James, he says that 'video being used for collaborations within communities. Seeing video in communities.'
He knows that video tech is here to stay and is a key part of the way people would expect recruiters to work in today's marketplace. 'If you're not using video technology, I honestly believe you are probably missing out now.'
Video as a 360-Recruitment Solution
This is a milestone moment within the industry as the experts shared above. Video has been embraced and now we're looking forward to seeing where it's going and how Hinterview will be a part of it. If you want to stay in the loop and get the latest updates on the Hinterview platform and the world of video recruitment then we suggest joining our newsletter by clicking the button below.
We share monthly updates with the hottest trends, tricks and video tips directly to your inbox!