Hinterview becomes an APSCo Trusted Partner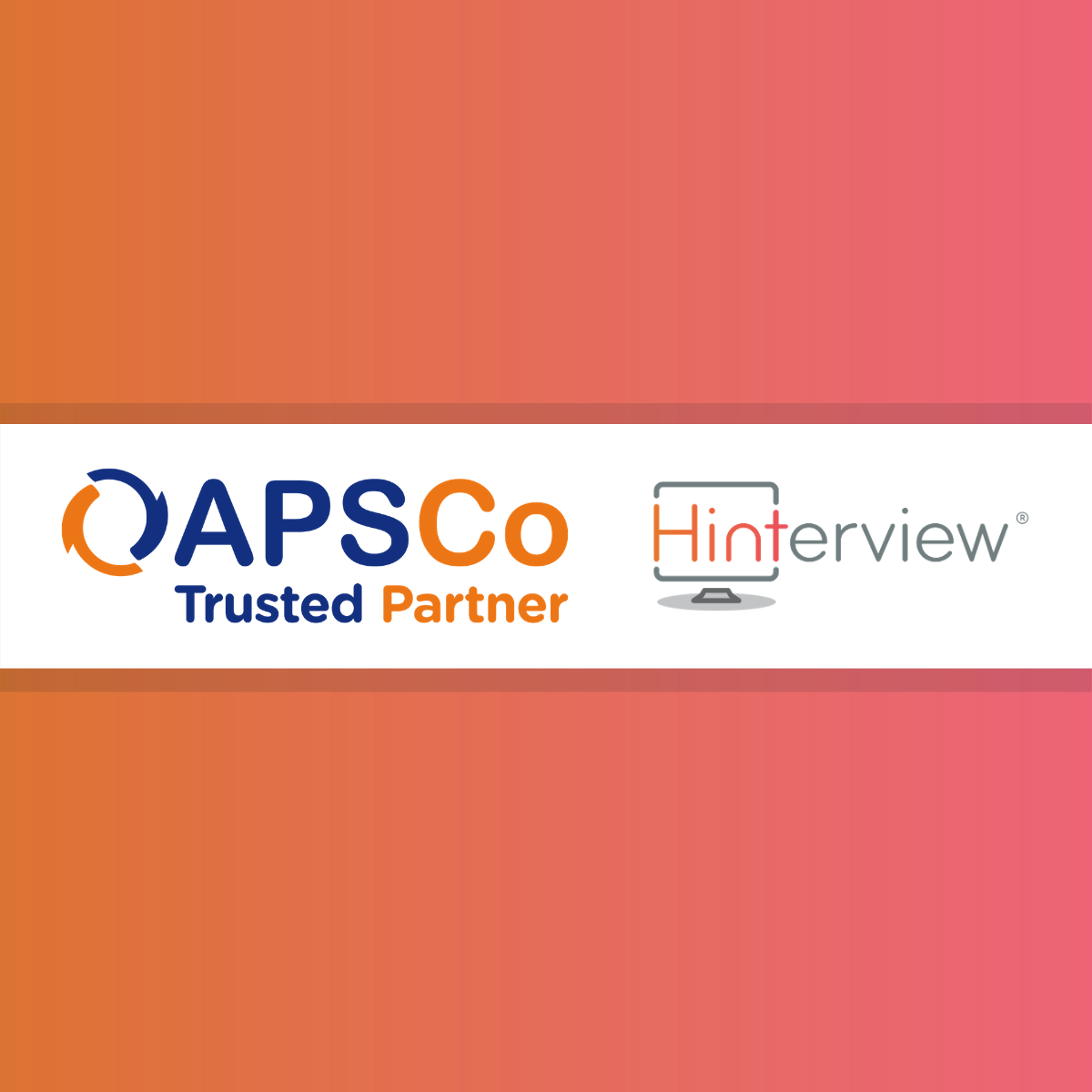 Hinterview's goal for 2021 is to help the recruitment industry thrive by using our innovative, world-leading video platform. Today, Hinterview is proud to announce a new partnership with The Association of Professional Staffing Companies, APSCo. As the only membership body dedicated to representing excellence in the professional recruitment industry it was essential for our organisations to join forces.
As a member of APSCo, Hinterview is committed to a strict Codes of Conduct and passed an external quality check. We join in the APSCo core values of: respect, integrity, relationships, thought leadership and success.
'We're delighted to call Hinterview an APSCo Trusted Partner. Their video recruitment platform is trusted by thousands of recruiters, offering them an innovative way to do their jobs more efficiently. The unique industry insight Hinterview offers and their further involvement in our events will be extremely beneficial to our members.' Ann Swain, CEO at APSCo.
'Both of our organisations feel a deep sense of respect for the recruitment industry. The Hinterview and APSCo partnership is key to our commitment to providing a world-class service to recruiters. The revered APSCo badge is recognised by candidates and employers as the differentiating quality mark in professional talent acquisition and we are proud to have earned it,' Andy Simpson, Hinterview Co-founder.