How to Build a Winning Candidate Experience with Video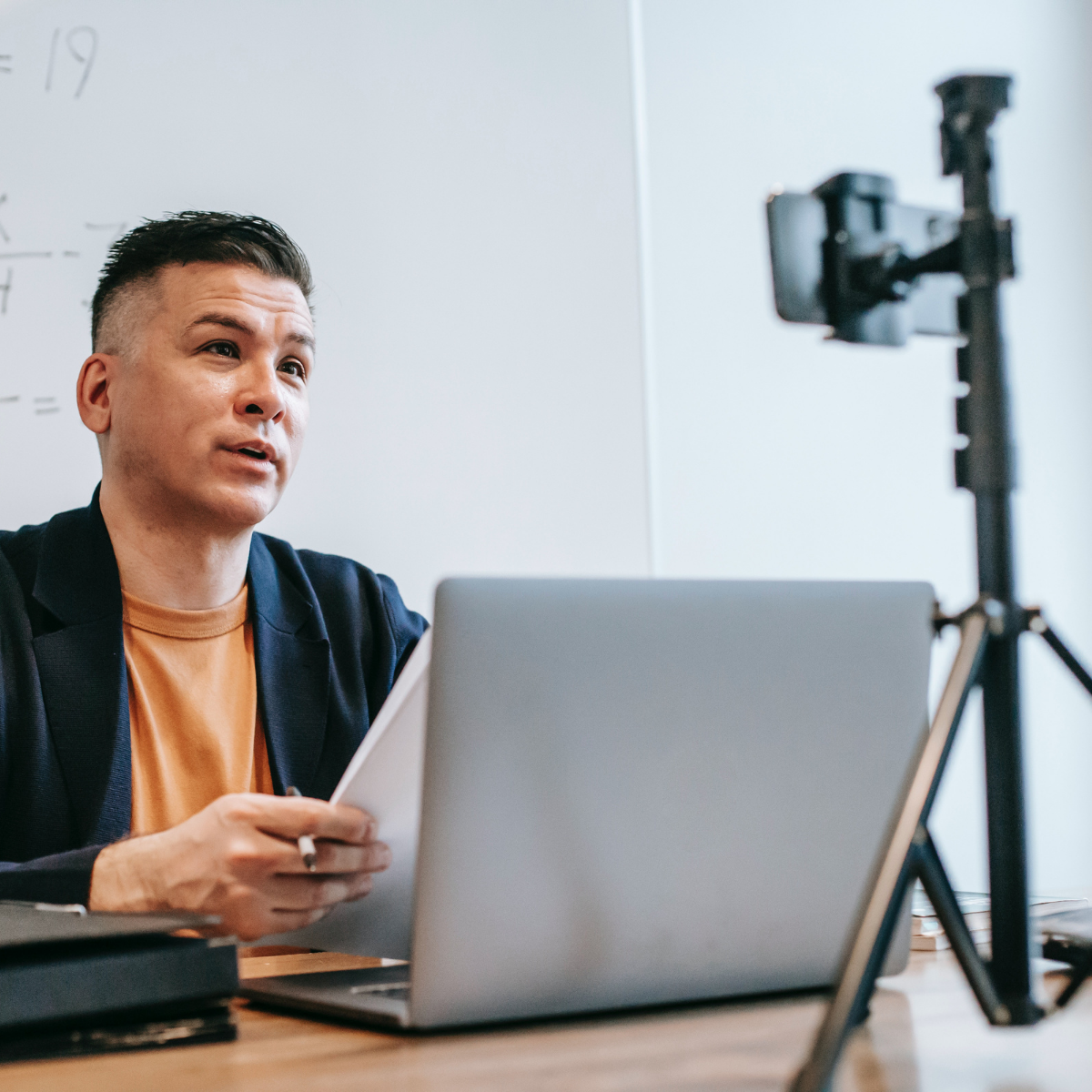 You've probably heard the saying 'treat every candidate as a potential customer.' They could be your newest employee, future client or someone who can write an influential Google review – positive or negative. From a business standpoint, your recruitment process must be using the most relevant and inclusive practices – that's where video comes in.
Video recruitment can enhance each stage of the recruitment journey for the candidate; we can show you how! We'll be covering the entire recruitment process starting with advertising, to outreach & prospecting, qualification, presentation and overcoming objections as well as opportunities for continued delivery. Follow these tips and soon you will see a boost in engagement, increased productivity and time spent more efficiently.
The Cost of a Bad Candidate Experience
A poor candidate experience can have a huge financial toll on a business! Virgin Media are a prime example of this. Guess how much money they lose annually because of poor candidate experience? A whopping $5.4 million per year.
How did they find this out? They calculated the value of a bad candidate experience and found that 18% of rejected candidates were also Virgin Media customers. Spoiler alert: They were able to turn it around by properly evaluating and investing in each stage of the recruitment process.
Advertising to

C

andidates
When it comes to advertising, you must be covering your organic search basics. For example, if someone such as a potential candidate is using Google to find a job or business, it's more likely that your web page will rank higher if the page includes a video.
Get your social channels and marketing emails working in your favour. Avoid the predictable text-heavy candidate roundups, newsletters and testimonials. "In 2015, across LinkedIn globally, videos shared in the feed had 100% greater engagement and 75% greater share rate." This means your video job ad is more likely to be engaging and interesting to job seekers. It's also far more likely to reach passive candidates in their news feeds with video than with a written ad.
Harriet, from the Hinterview Customer Success Team, has a client who utilises videos for advertising all their job roles. There was a role that was proving very hard to fill as it was niche. Once they started utilising video, 88% of the candidates that viewed the video job advert, went on to apply for the role. This meant her client then had a very strong candidate shortlist, and they were also able to build up the talent pool within that area for future use.
Outreach & Prospecting – Take it from

C

old to

BOLD.
Hubspot found "Reps that use video in prospecting, relationship-building, and sales emails see 5x higher open rates and 8x higher open-to-reply rates." At Hinterview we have seen a very similar trend especially with our video engagement tool, Hintro.
Recruiters are no stranger to the text-heavy job description. For a long time, this was all we knew but with video the game has changed and now we can own the candidate experience from day one. Try including videos in your job descriptions from yourself, the team or even their future colleagues. You can send these over LinkedIn or through email knowing that you're adding something more personal to a cold send. Video can also be used in weekly roundups on social media or emails that list your active opportunities.
Qualification
Communication is made up of 55% body language, 38% tone and only 7% words. When communication is the basis of rapport, you're putting yourself at a massive deficit when you're only communicating to your candidates by phone.
When it comes to pre-screening candidates, using video offers a chance to build the relationship by getting to know them better. Use video in your follow-ups as well as qualification calls. You're putting so much effort into selling the opportunity you don't want them to forget it! Follow up with a video covering what you discussed.
If you have video material from the advertised position, send it to the candidate. This is another way for them to can get a feel of what the company offers. This will have the candidate even more invested plus give some extra insight when preparing for the interview and of course, avoid drop out.
Utilise video messages ahead of meetings and follow-ups. Try sending meeting reminder via video so that they might find you a little more approachable and know what to expect.
Presentation
At the presentation stage, using video is important for not just the candidate but the recruiter and decision-makers. Consider completing interview stages remotely. By replacing initial interview stages with video interviews you can reduce time to hire and interview to placement ratio. This means the candidate doesn't have to travel or take time off work. Further reinforcing your efforts for the recruitment experience.
This interviewing flexibility could encourage more candidates to apply and encourage less dropout. With video, your candidates will stand out from the crowd in the already competitive market and you're allowing them to show off beyond their CV. They will be able to sell their soft skills through a video that tend to make up the key attributes that stand out when it comes to making a hiring decision. No matter the difficulty of the candidate, the video will help them to be more aware of how they're being pitched. Now you're checking all the candidate experience boxes.
Overcoming Objections
If there are reservations about a candidate profile, the answer is simple: use videos from the candidate to tackle this head-on. Put those concerns to the candidate and have them respond via video overcoming those concerns.
The top two reasons a candidate drops out of an interview process are:
Their time is disrespected

.

The

p

rocess takes too long

.
Candidates want communication throughout their recruitment journey! That means regular touchpoints are vital to a positive experience. They also want to be kept engaged. Try using more in-depth videos about the business, culture and the people that work there. This shows the candidate that the positive experience will extend much further than the recruitment stages.
Continued Delivery
Go the extra mile here! Send congratulatory video messages, it's unique and sets you apart as a recruiter. 81% of candidates say that continuous status updates from employers would significantly improve their experience. Video review calls throughout rebate periods. We need to make sure candidates get through them and the culture fit is perfect. Schedule an in-depth video conversation to highlight any troubles early on. Ask for video testimonials to share with future decision-makers and candidates.
You can also use video for check-ins with existing candidates. Next time you're faced with the dreaded breakup, send videos to prospects who have gone cold or that you can't get a hold of. Send a light-hearted message to remind them who you are and how you can help.
Improve the Candidate Experience with Video
Video can be used at every stage of the recruitment process and give recruiters more control over the candidate experience. We've learned that turning your average job description into a video can take it to the next level on social channels and through email marketing.
We also learned that a trick to keeping top talent engaged with a role is through video. Not only by meeting with them via video but also by sharing video content from the role. Then when it finally comes to the presentation stage, the video interview will offer the recruiter and the candidate more flexibility when it comes to scheduling.
If there are any objections from the candidate or the hiring manager, video can assist in solving them. Let the candidate share beyond their CV to calm concerns or let the company send testimonials from employees exemplifying their recruitment experience.
We hope these tips will help take your strategy to the next level, give you the vocabulary when promoting video recruitment, and most importantly fill more roles. Please let us know if you use these tips or if there is anything you'd add to the list! We'd love to hear about your experience with video recruitment.