How to Scale Your Recruitment Business with Video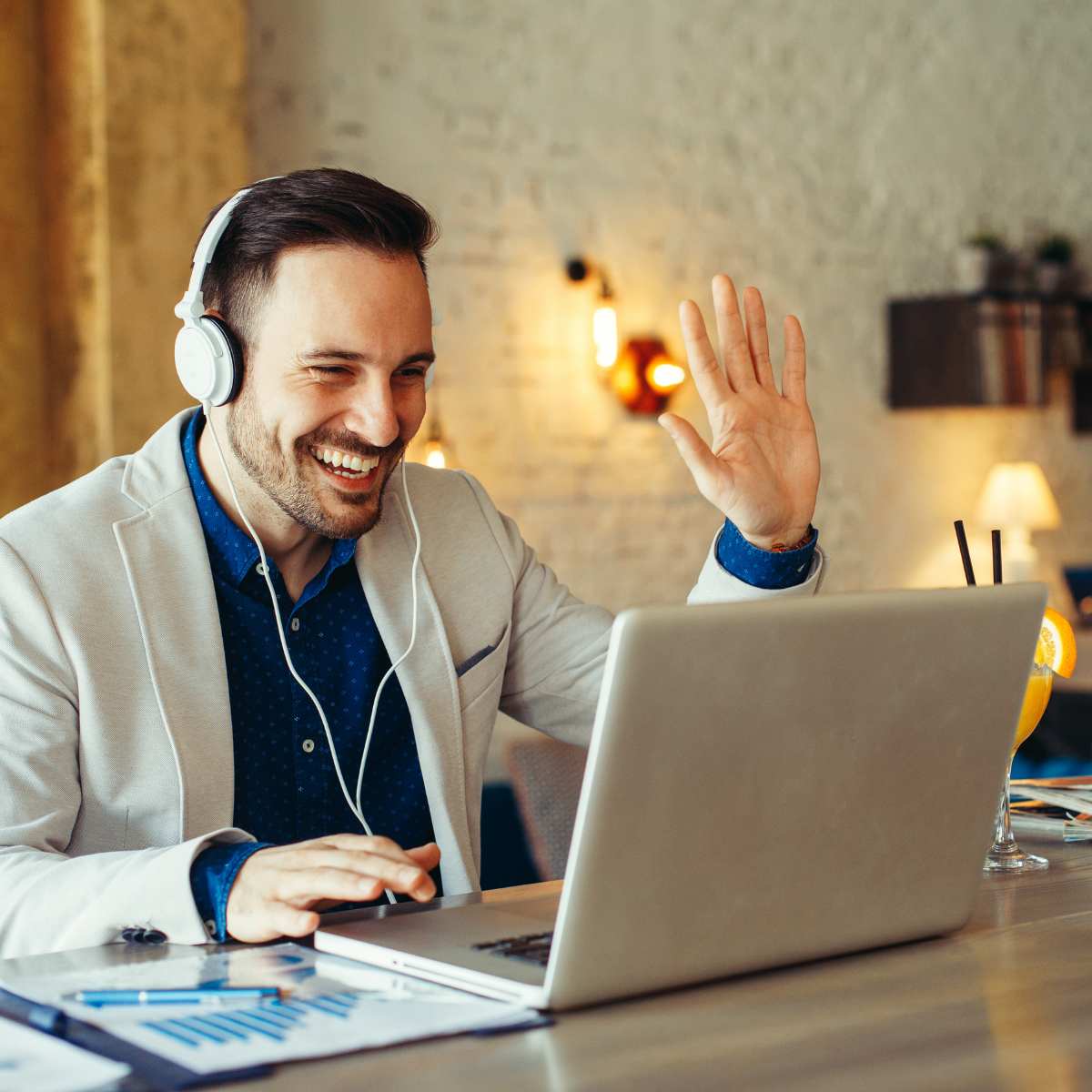 As a business in the scale up phase, you are interested in growing exponentially. This is a critical stage, as you are no longer a start-up business but are not exactly a large corporation either.
At this point, your revenue is increasing and so is the need for new clients. You are interested in getting the most out of the tech you invest in and the process you are developing.
Is your scale up business using video to its full potential?
You want to promote your culture, the product or service you are selling and share your brand message more than ever before. Video technology, like the Hinterview platform, can check all of those boxes and more.
At Hinterview, we work with thousands of recruiters. We help them to maximise the use of video in their recruitment process while enhancing their services. Here are some tips to keep in mind when using video as you're scaling up your business. We'll cover the quick wins you can gain by leveraging your personal brand, the potential for competitive advantage and boosting candidate experience. Plus, how to use video for maximum impact and productising video technology.
Use video to leverage your personal brand
A great example of video enhancing the connection between the user and their audience is social media influencers. Many of them speak directly to their audience in videos, 'go-live' on social channels with fans and post stories of themselves throughout their day. Just by this consistency alone, their viewers feel like they know the influencer personally. Because they see their faces often and know their voices, their viewers trust their opinions more because of the solid connection they have made.
96% of US and UK consumers who followed influencers were engaging with them more or to the same extent as before the coronavirus outbreak.
Hinterview sees the impact video has on recruitment businesses first-hand. We recently received the following from one of our clients, "I headhunted a candidate on LinkedIn using a Hintro (Hinterview's one-way video engagement tool.) When I asked her what attracted her to the role she said 'your video was the main thing, I really appreciated the personal touch.'" However, that's just one video format that sees success, as you're continuing to set up your own business you NEED to be using video in every recruitment stage.
Creating a personal brand can cost little to nothing extra when you're posting high-quality videos consistently. Establish yourself as a thought leader by reaching out to contacts with video. This is setting you apart from the recruitment noise and getting yourself in front of as many people as possible.
Our most successful Hinterviewers do this with our one-way video engagement tool, Hintro. That way you're not only sharing a high-quality video with your audience but are able to take note of the analytics.
Use video as your competitive advantage
Data from Mattersight showed that 80% of candidates would choose one role over the other because of the personal relationship built during the interview process. As a startuper, this could get you some quick wins.
Use video for outreach, as well as inviting candidates to interview, delivering their offer, congratulatory messages and to maintain the relationship. This makes the process extremely personal and makes the candidate feel valued, resulting in reducing the risk of counteroffers being accepted.
Use video to improve candidate experience
As you're scaling up, you're growing at a faster rate than normal and it's important to treat everyone you encounter like they are a potential customer. That means that the candidates you're placing can become your clients in the future. That's why it's important to continually improve the candidate experience.
If you make their experience throughout the interview process engaging and enjoyable, they are more likely to want you to recruit for their own teams as well. It's a win, win situation!
Stand out with video across all channels
Reaching out with video will make you stand out within all the LinkedIn InMails, emails & voicemails that these prospects are bombarded with every single day.
You'll know that by using video that you're bringing your prospecting approach alive, while also adng a personal touch to your outreach which will make you memorable. With video they would have seen your face, heard your voice and essentially, they feel like they know you.
Present top candidates with video for maximum impact
There is a lot of power in presenting candidates with video. This is the most effective way to win more business. How do you incorporate video into your current services to clients and what would you pitch to new clients? Here are some of Hinterview's top suggestions:
Use video in role adverts

Headhunt candidates with direct video messages

Screen candidates virtually with set questions from clients

Recorded video interview with time stamps
It's important to think outside the box, but you don't have to move much further than your current strategy, to begin with. For example, you're already posting job descriptions; pivot that strategy and record yourself explaining the JD to give it more spice and personality.
Productise your video technology
Sell video presentations as part of your service to customers. One of the biggest mistakes we see recruiters make when providing video as part of their service is not commercialising it. If you're successful at video and have figured out what works, then it's time to sell this feature in a tiered offering. For example, your exclusive & retained package includes your video services, your contingent, does not.
Video is a premium feature and if you can replicate the process for other candidates then it should be sold as one. This is not only beneficial to your clients but also to the candidate. "60% of potential candidates abandon the recruitment journey because of its length."(Officevibe) They are benefitting from this expedited process and will appreciate the reduced time to hire, in turn making your offering even better.
Win more clients and generate more revenue with video
All these tips can be incorporated into your current strategy, today. Video gives you the ability to conduct a high-quality interview, record it in a GDPR-friendly manner and share it with your clients in a sophisticated way. Ultimately, taking your strategy to the next level while you successful scale up your recruitment business.