Hinterview Vs Zoom/Teams: what's the difference?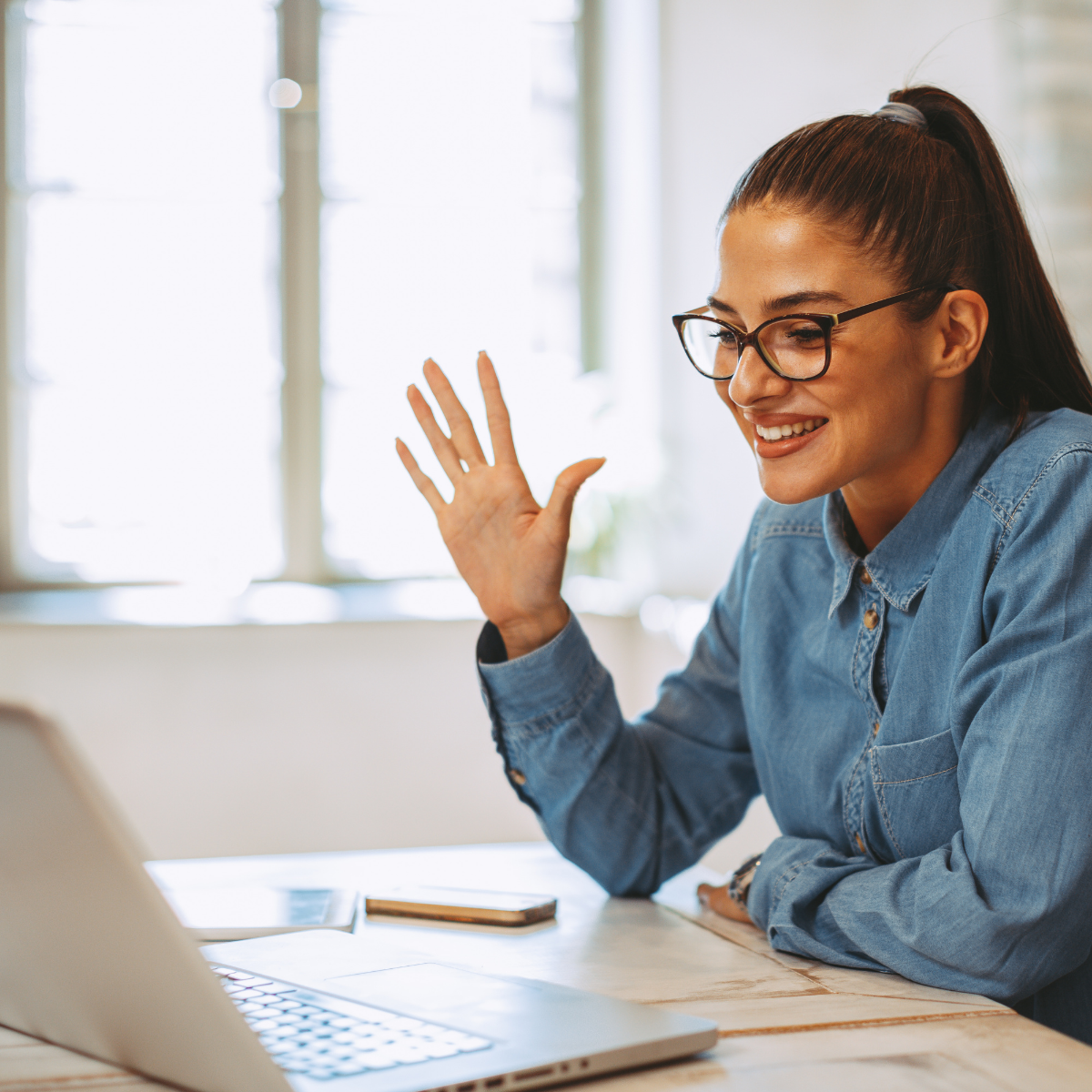 A vital lesson in video recruitment is, you DON'T have to be a video expert to begin. Gone are the days of needing complicated editing tools, expensive cameras and extensive production to excel in video recruitment. You likely have most of the tools you need to succeed right in front of you. A phone or device of some kind such as a laptop or desktop and the drive to take your recruitment strategy to the next level.
I think we'd all agree that video plays a huge part in helping us to work more efficiently. A recent study found that "73% of job seekers between the ages of 18 and 34 found their last job on social media," where video is known to thrive. So, by now you know you need to use video, it's more than a trend and that you have access to the tech you need to succeed.
Why use Hinterview?
With the recent increased demand for video tools, it's no surprise that one of the most common questions we hear is, "Why do I need Hinterview when I already use video tools, like Teams or Zoom?" It's a fair question! We appreciate that you're already using those tools and by now, are very familiar with them.
The answer is quite straightforward. Teams and Hinterview are both great video tools. The key difference is that Teams is a generic two-way video tool, and Hinterview is a suite of recruitment-specific video tools.
The Hinterview platform is purpose-built to optimise the recruitment process from start to finish, offering a 360 solution to video recruitment. Both will allow you to conduct a 2-way video interview, but that's about all they have in common. Take cars as an example. A Ferrari and a Land Rover are both cars, but which one would you chose to go off-roading in? You'd choose the tool that was purpose-built and optimised for the job at hand.
Features built for recruiters, by recruiters
The Hinterview platform is trusted by 1000s of recruiters because it offers a suite of features that optimise every stage of the recruitment process. Here's a quick round-up of the additional features you'll get with Hinterview, compared with generic tools like Teams, Zoom or Skype.
Certified to an ISO standard,

GDPR compliance and security
Our privacy-first promise means your data is always 100% secure. GDPR compliance is high on the agenda for recruitment. Hinterview has an in-built dual-factor consent technology to make sure that all activity on the platform is GDPR-compliant, and recruiters don't have to worry about additional forms or processes.
We are also ISO 27001 certified, which means we meet the highest internationally recognised security standard. We fully understand the implications of security in the recruitment process, that's why our commitment to privacy is at the heart of the platform design.
Hintro
A unique feature in the Hinterview suite of tools is Hintro. Hintro is a video engagement tool that enables recruiters to record short, personalised one-way videos that can be easily shared at the click of a button with clients or candidates through LinkedIn, email or even WhatsApp. Documents can be displayed alongside videos for easy reference, and real-time analytics are sent directly to your inbox so you can follow up quickly and keep candidates engaged. You can also run Hintro campaigns – which are explained below.
Questions
Chances are you'll need answers to some screening questions. What better way to deliver them than in quick self-recorded candidate videos? You can kill two birds with one stone - screening questions and interpersonal/presentation skills. Candidates can record answers in their own time and hiring managers can review them at a time that suits them best, making the process efficient. You can even bookmark questions to save even more time when reviewing. You can also use the campaigns feature to mass mail questions to prospective candidates.
Hinterview
Hinterview is a core feature of the platform – it's our 2-way video tool, optimised for recruitment. Again, documents can be displayed alongside videos, which are stored securely in a bespoke client portal so that multiple stakeholders can review candidates efficiently, all in one 100% secure portal. No need for downloads or logins, interview candidates in one click then store all your recordings in one place.
Campaigns
Hintros and Hinterviews can be mass shared across multiple platforms (LinkedIn, email, WhatsApp) directly from the platform using Campaigns. Our platform has been built by ex-recruiters, so we understand how recruitment works. You want to see playback analytics, and easily do a mass outreach, this tool has it covered. This means that the workflows are super simple and optimised to save you time, whilst ensuring you achieve the maximum impact with your clients and candidates.
Client Portal
The Portal is a great way for recruiters to share shortlists of candidates with hiring managers. Multiple stakeholders can review and comment on the list. It's cloud-based so again, no downloads. Then use our panel feature to conduct 1-2-1 or group interviews. Everything in one place, easy!
Training and marketing materials
We know how important training is when new tech is introduced. Our expert team will deliver tailored training and a bespoke onboarding package, including white-labelling, to make sure your whole company maximises the benefits of the Hinterview tools. We'll provide marketing materials with your branding on, along with some strategic guidance on how best to promote your new tool.
So, what's the verdict?
Teams will allow you to conduct a 2-way video call, but Hinterview's suite of tools helps to optimise the recruitment process at every stage. By streamlining your strategy you'll work more efficiently, attract the best top candidates, and broaden your talent pool.
See the platform in action, book a demo today!