[Case Study] How to amplify business growth with Hinterview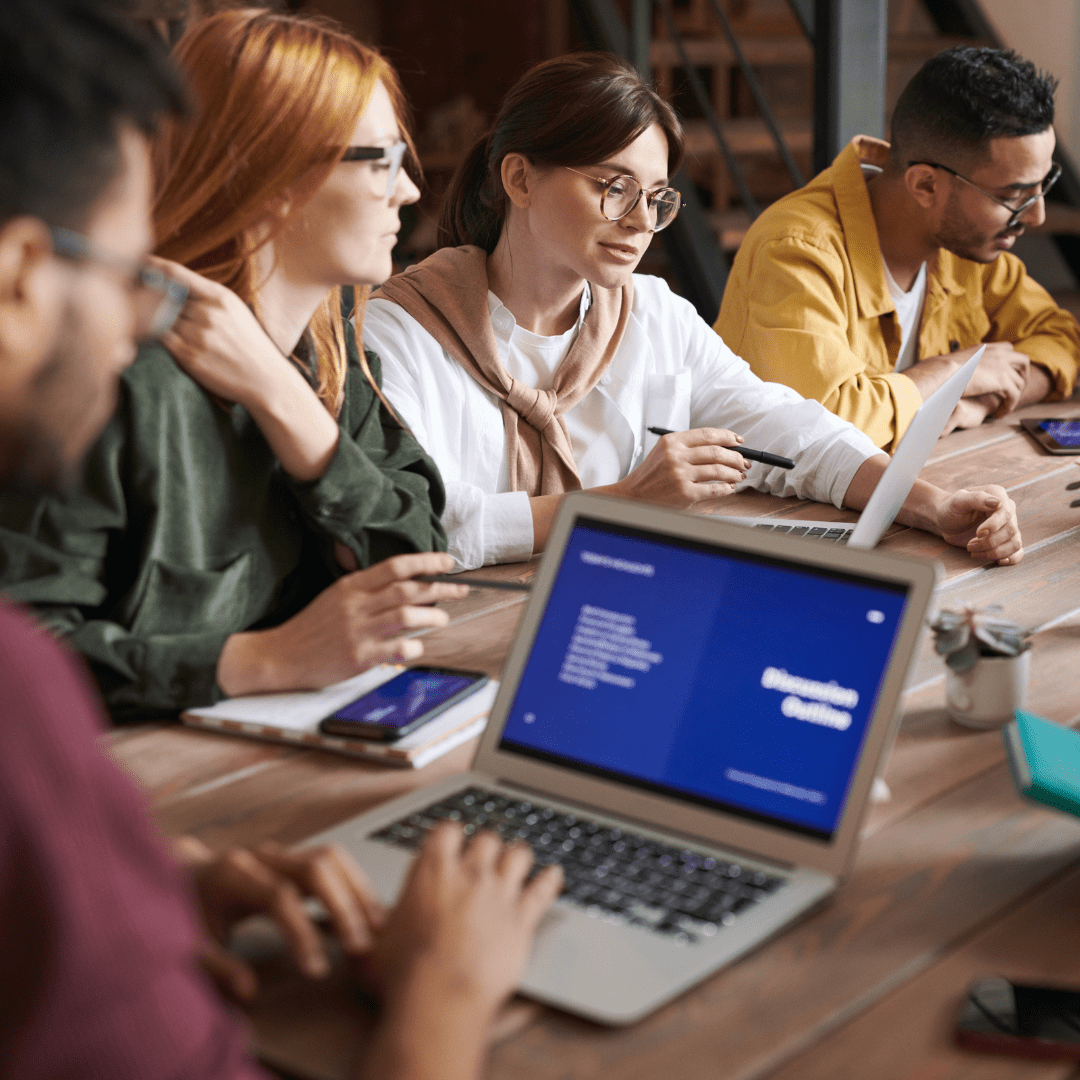 To meet the diverse needs of an unpredictable sector, Shurig Solutions were looking for an innovative way to create market awareness that complements their existing process and efficiencies.

As a business, their long-term goals include amplified growth and bringing value to their clients. They are known for the SSI Educational Webinar series, "Candidate Prep Best Practices", and SSI Executive Conversations Podcast Series and were ranked as a Top 15 MRI office in 2022.

Darwin is ranked as the #2 biller as a Managing Partner in 2022 in the MRI network and is personally responsible for $4.3 million in revenue. He is featured in "The American Entrepreneur" volume II, recognized as an MRI Top 10 Managing Partner for 2021 as well as Top 15 for 2022 and is a member of the Pinnacle Society. He was also featured as a conference presenter on Talent Management Strategies: Attraction, Efficiency, & Retention. As CEO & Founder, he leads the SSI team in daily marketing and recruiting activities while being an advocate of Hinterview.

In this case study, Shurig Solutions shares how they use video to stand out in the current recruitment climate of crowded inboxes and white noise. Click below to read how they are improving response rates and attraction rates within the MedTech, Life Science, Engineering, and RA/QA space.
Download the case study
Simply click the button below to learn more.
Who are Shurig Solutions
Location: (USA) Indiana
Features: Full Hinterview Platform
Results: Improving response and attraction rates with video
The Challenge
To meet the diverse needs of an unpredictable sector, they were looking for an innovative way to create market awareness that complements their existing process and efficiencies. As a business, their long-term goals include amplified growth and bringing value to their clients while maintaining excellent candidate experiences.
After years of exploring video solutions, Darwin found a partnership and mutual purpose with Hinterview. SSI has a value proposition that is clearly different from anyone else in the industry. Video is how they articulate what they have spent years developing.
'Every time you interact with a prospective client you either gain credibility or lose it. We had to ask ourselves, do we bring value in every outreach step and are we differentiating ourselves from everyone else?''
How they do it…
Darwin is hyper-focused on having a methodical and effective operation. Especially in the current recruitment climate of overloaded inboxes and white noise, standing out is vital. Since adding Hinterview to every step in their recruitment process, they have seen improvement in all avenues of potential engagement.
For example, their email campaigns have seen a 55% improvement in open rates and their LinkedIn InMails open rate has improved by 83%. The team directly attributes this improvement to Hinterview's video introduction tool, Hintro®, which they use in most forms of outreach.
"Clients appreciate that you took the time to make a video specifically for them.''
Business development
Through testing and research, Darwin is always tracking the touch points and time frames in the journey to a win. They start by sending a Hintro® with a personalised message via email and LinkedIn. The next step is to send another video that has a different tone that's focussed on building trust by sharing more about who SSI are. The way they follow up and decide what automation to use is dependent on how they interact with those videos.
For example: "For 3 years, I reached out to a Vice President at a large Medtech firm 70 times in various ways. I knew that we would make great partners, so I used a combination of phone calls and emails to which he never responded. Then I emailed him with a personalized Hintro with an industry news article attached to it. He answered my next phone call and referenced the video. You can't tell me that the video didn't play a major part in finally getting him on the phone."
Retained Recruitment
Darwin is pivoting his business strategy to more retained partnerships. The value of a retained partnership is the client has access to SSI's premium services, including the use of videos. If a client chooses not to sign on for a retained partnership, Darwin and his team will provide a one-time trial to give them a feel for how the premium services work, and the ROI on a retained search with SSI.
SSI are making this shift with the sole purpose of growth and purposeful partnerships. They have seen how powerful a mutual commitment to a targeted goal can be. This investment will ultimately save their clients time, energy, money and a host of other resources.
Darwin believes video is the perfect way to make the recruiting and hiring process as transparent as possible because it allows him to show his clients how their role is being positioned in the market and that he is representing them appropriately.
''After one of our videos is watched we regularly hear, 'wow this is amazing.' They always tell us that they haven't seen anything like our videos before. ''
Candidate Attraction
With an average offer acceptance rate of 93% for over 7 years, this provides SSI the opportunity to dig deeper and get a better understanding of their candidates.
Especially, those that work in notoriously hard-to-reach roles such as regulatory affairs. These professionals are constantly bombarded with messages from recruiters, but what sets SSI apart is their knowledge of the industry and the video outreach that helps them to articulate it. This led Darwin to fill 19 regulatory affairs positions, solely, in the last year. For example:
"I was working on this position for a robotic surgical client. I reached out to a very talented candidate that's on an impressive salary and in a position that is rarely responsive. I reached out to leave a voicemail, followed up with a Hintro®, and the same day he returned my call. He said, 'What the heck? I've never seen anything like this. This video is so cool. When do you want to talk?' I have countless stories like this one."
'' One of my main goals is to change and improve the candidate experience. With video and my processes, we're doing that. ''
The results
In an industry where scenarios tend to be transactional; SSI are changing the game. Their organisation has been using technology to bring greater value than their competitors and making real connections in order to improve the candidate experience. Their open rates for videos have improved and they're getting in touch with people they are usually hard to reach. In Q3 of 2022, the watch rate of their videos is 79%. They're testing their processes and working closely with Hinterview to enhance their video strategies. By leaning into the endless potential of video recruitment they're reaping the benefits and reaching their goals of immense growth.
''Hinterview is a catalyst that accelerates our growth.''