What can the recruitment industry learn from SaaS?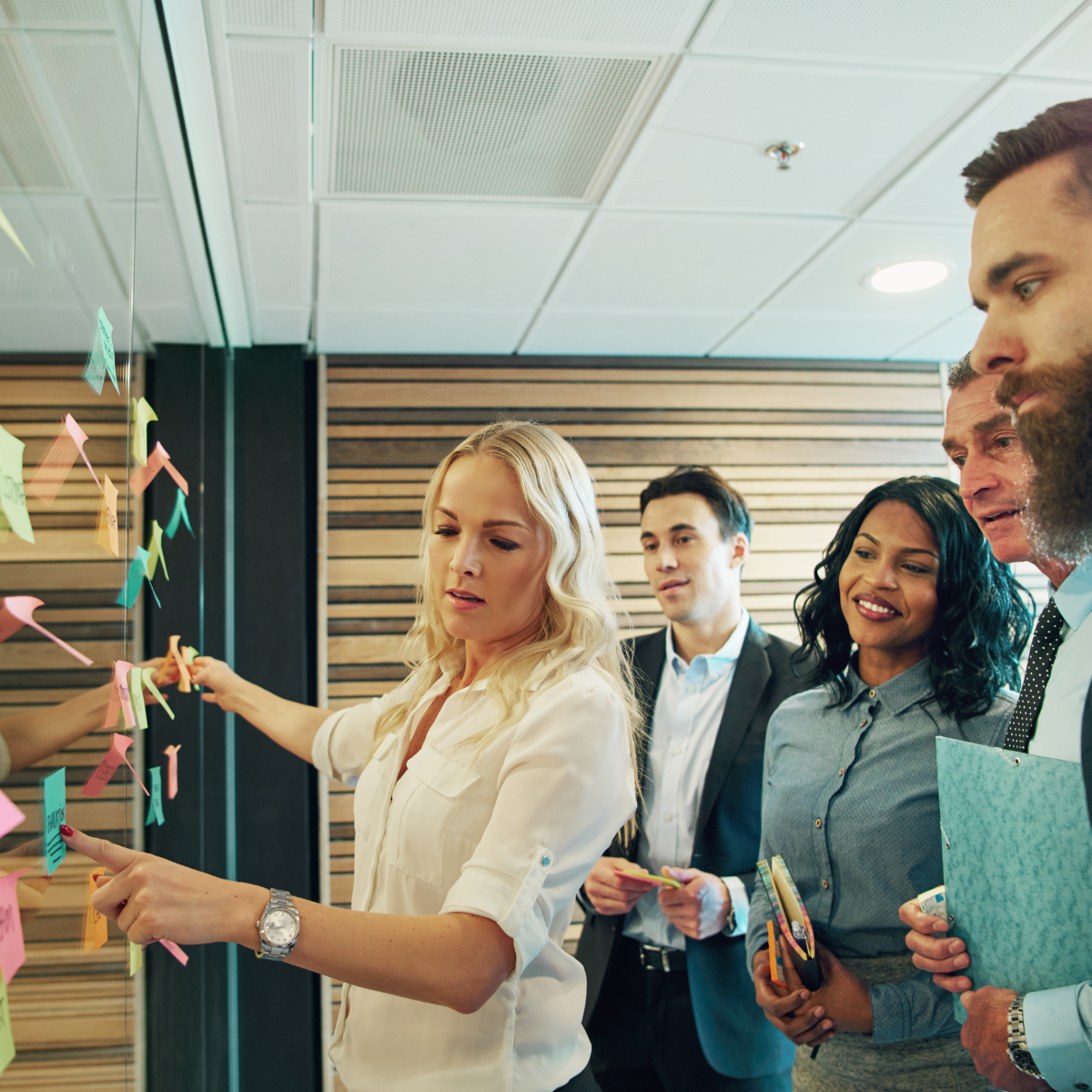 The SaaS industry has grown exponentially over the past decade, with the UK being a major customer for SaaS products. Described as "one of the fastest-growing markets in the world", SaaS products have improved, and some cases revolutionised sectors and the organisations within them.
There are a ton of SaaS products that the recruitment industry has benefitted from, too. Bullhorn, RecruiterFlow and SourceBreaker (recently acquired by Bullhorn) are some common industry names that you'll know and love. But, we aren't here to talk about these platforms and how you can use them. Instead, we're taking inspiration from how these SaaS organisations operate within our industry and beyond, and how recruiters can improve their business development and sales processes using SaaS techniques and behaviours as a foundation!
Think like a SaaS Salesperson



You need to get in the head of a SaaS Salesperson and their practices; what they typically do and how they engage and retain customers. From creating more deals to generating higher quality candidates, we've put together a list of 4 key things you can do to start thinking and acting like a SaaS Salesperson as a recruiter.
Multi-channel outreach
Something that the SaaS industry does very well is multi-channel outreach. Take LinkedIn, for example, every possible outlet within LinkedIn is exhausted by SaaS Salespeople. From messaging directly on LinkedIn cold outreach to potential prospects to posting on their personal pages, to organising webinars and pumping money into paid advertising - SaaS folk do it all!
Aside from utilising LinkedIn to the best of their ability, other avenues such as video are used, for example across e-mail, WhatsApp, and LinkedIn. Whether it's again for initial cold outreach, or explaining certain steps for the product that they're selling, a multi-channel outreach approach is considered the standard.
Video is a useful tool for SaaS Salespeople, especially when wanting to capture the attention of the customer with a short, snappy, yet informative video. It can pretty much replace a cold call. We encourage video as a follow-up to a cold call, which can be a great alternative to a voicemail. What's better is that we have a "seen" feature, giving you real-time information when someone has viewed your video.
What can recruiters learn from this?
A lot of recruiters rarely exhaust all options available to them. It can be easy to slip into the default mode of blasting out LinkedIn messages and spending a morning dialling 50+ numbers, but there reaches a point where this can feel incredibly demotivating, and somewhat unfruitful.
Instead, being smart with the channels you have and looking at options such as video can freshen up your outreach approach, instead of relying on the same methods despite getting the same results.
An efficient business development strategy

Something that SaaS does very well, is continuous touchpoints - and in most cases, they never feel too pushy (though some of you reading this may disagree). However, on the whole, credit where credit is due - it always feels like there are regular touchpoints in their sales process, even if you aren't in a position to buy.
What can recruiters learn from this?
The art of the follow-up! Let's say you have 20 great business development calls a week, what are you doing beyond that call? Hoping that they'll pick up again or that they'll respond to your email?
Instead, craft a solid business-development strategy that utilises a multi-channel approach (like we spoke about earlier) to give you continuous touchpoints for the clients' journey. This could be mapping out a 12-week outreach strategy, utilising phone, email, video, and LinkedIn.
Booking regular meetings
The art of the in-person client meeting should never be lost in the world of recruitment, and if there's one thing we learned from COVID-19, it's the power of video.
Meetings are a core part of any SaaS Salesperson's repertoire, and whether you're grabbing a coffee in person or catching up via video - there is a certain comfort and trust in seeing someone face to face. Not only does it allow you to build better relationships, quicker - but it's a nice way to break up the sales/prospecting process.
What can recruiters learn from this?
Don't underestimate client/candidate meetings and the power that they hold! It's as simple as that. Additionally, you can learn the art of accountability through this. If you say you're going to follow up in 2 months, set it in your diary and do outreach via a personalised video.
Breaking a one-size-fits-all approach
SaaS Salespeople see themselves as more than just the individual who is there to sell you the product. They have a holistic approach to their sales process and definitely don't follow a one-size-fits-all process. With multichannel outreach, personalised business development plans and the ability to change strategy in tough markets, SaaS Salespeople are equipped with a Rolodex of skills which they can tap into at any given time. They can be your account manager, advisor, customer success manager, and salesperson - the list truly goes on.
What can recruiters learn from this?
Be more than just a 360 recruiter. What we mean by this is don't just see yourself as someone who interacts with clients and candidates as two separate entities using the same methods that the person next to you uses.
Think outside the box and how you can establish yourself as an individual brand within the agency that you work for. Evaluate the methods that you're using, get creative, and focus on pushing yourself outside your comfort zone to generate the best results possible. Experimenting is key!
Next steps
The SaaS industry's innovative strategies have much to offer recruiters. Embracing multi-channel outreach, continuous touchpoints, client meetings, and a personalised approach can elevate your recruitment game.
To put these ideas into practice, we encourage you to explore our video outreach solution. Start your journey with a 14-day free trial and revolutionise your recruitment processes today. Don't miss out on this opportunity to take your recruitment efforts to the next level.