Hinterview Hints: How to film a great video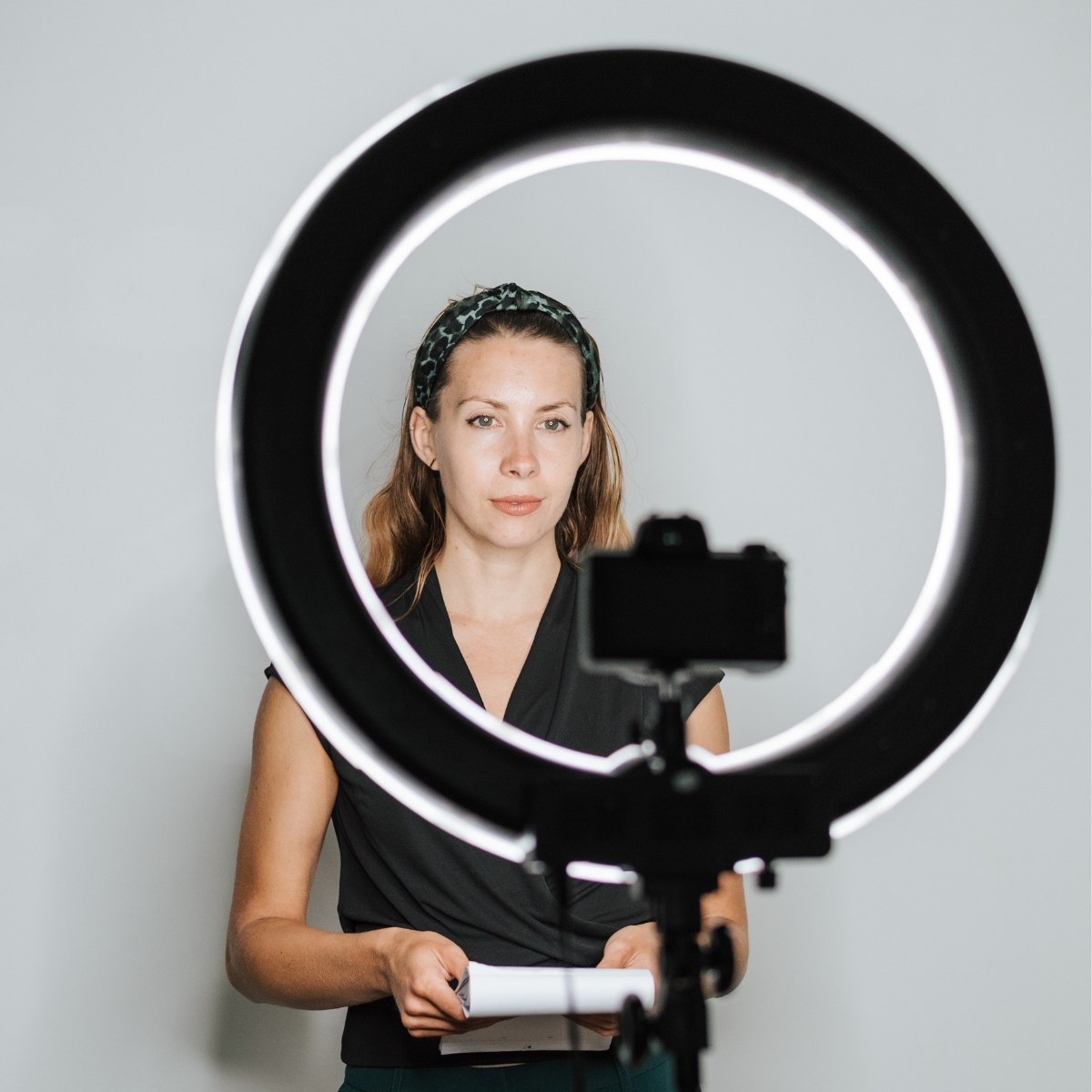 In this Hinterview Hint, our experts are sharing their tips for maximising your recruitment strategy with the use of video. We have a plethora of experience with recruiters of all kinds and experience levels. Whether you're well versed in the world of video or still figuring it out, we can help!

Watch below to get top tips from Hinterview Business Development Manager Alisha Malhotra or keep reading below to get an overview of the valuable information she shares. You'll learn all about her best practices for lighting, backdrops, how to set up for the perfect shot and supporting your camera. You'll also find some tips on sound quality, testing your camera and how you can put this hint into practice today. Watch below or keep reading to learn more!

How to get started on filming great videos
Video is now being used everywhere in our daily lives. It's becoming more and more important in the world of recruitment as an essential part of the outreach and hiring process.
With that in mind, a question on everyone's radar is how they can make a great looking video and stand out from the crowd. Seeing as we all don't all have access to David Attenborough's camera team, I've put together some helpful tips to film a great video. All the tips can be put into practice ASAP whether you're at home, in an office, or on the go.
Lights, camera, recruitment
Low and behold, I don't own a flashy cinema-grade camera or even a jazzy tripod! I prefer to just use my phone and a bit of my own creativity. Before joining the team at Hinterview, I worked in recruitment for over 3 years. In that time, I've learned a thing or two about how to use a good video to attract top candidates. With video, you will stand out in the crowded recruitment marketplace.
Looking professional and keeping up a consistent social feed, then you'll want to follow these tips. I'm talking about the main priorities such as lighting, setting up the perfect shot, sound, and accessory options that can help bring it all together.
Tip 1: Lighting
Avoid recording content in the dark or against the sun. You don't want to leave your audience with just a silhouette unless that's the creative goal. Your audience will miss out on seeing what makes videos from you so special such as your expressions and emotion.
To avoid weird shadows or angles, I arrange my schedule to record all my videos in the daylight. To achieve this, try sitting next to a window and using the natural light to your advantage.
However, I understand we can't all record during daylight and some homes don't get too much sunlight, so that's where the ring light comes in handy. You've probably seen plenty of influencers and TikTok stars using these.
They are a best-selling piece of kit because with the right positioning they brighten up your face evenly with pleasant, soft light, without casting shadows. A well-lit and well-framed video is what's going to increase your views and capture the attention of your desired audience.
They're super-easy to use and come in a range of budgets and sizes and can be bought from plenty of high street or online retailers.
Tip 2: It's all about your backdrop
Unless you've got a cool (and tidy) background in your office or house, then it's time to move your film setting. You don't want your viewers to be distracted by clutter and chaos. You want them to focus on you!
When I'm recording at home, I position my camera in front of a white wall and sit in the centre of the frame. Of course, you can always buy a backdrop too if you fancy splashing the cash, but my budget version works just as good.
Tip 3: Preparing for the perfect shot
Not everyone feels super comfortable with a camera right in front of their face, so they opt for going for a full-length shot. Even though you get to show off your outfit, you might be missing the most important aspect – you, of course!
Wear something appropriate to the content you're filming, and I would recommend cutting off the frame from your chest up. Be bold, bright and own your video.
Tip 4: Supporting Your camera
You want to make sure the camera on your phone, laptop or webcam is positioned at approximately eye level.
A position too low and you might end up showing off an unflattering angle, probably with a clear view up the nose.

A position is too high and all they'll see is your forehead.
To let you in on a secret, I sometimes stack books and rest my phone against some folded paper as a makeshift stand. If you have to use a makeshift stand, for now, that's ok, whatever gets the job done. However, phone stands are low-cost and worth the investment. Try getting one small enough to carry around with you for unexpected filming. Pop-sockets are another easy-to-carry alternative phone support.
If you really want to go all out, then I recommend a tripod. You'll have the freedom to customise the shot more and the versatility to film just about anywhere. You can position it as short or tall as you want and experiment with all the flattering angles that you like.
Tip 5: The sound quality is a priority
You don't want to just look great on camera if that means your audience can't understand what you're saying. You want to ensure that your voice is always crystal clear. Whether you're in the office and trying to speak over a busy workplace or your home and want to avoid any unexpected interruptions.
For the workplace, I recommend getting a headset so that you're not picking up the sound of others in your office. I do this and embrace the 'call-centre look' because I know that my viewers can hear me loud and clear.
Tip 6: Set up your camera
If you're using an older laptop, the built-in camera may not be the best quality, and believe me, we want to see your beautiful face in all its glory! If that's the case, consider using your phone instead, as smartphone cameras these days are generally very good quality. You could also invest in a cheap webcam to hook up to your laptop.
How to use this Hinterview Hint today
Ultimately, whether you're using video as an outreach tool or taking candidates to market in your premium service offering – remember, if they like your content, they'll come back to watch it again.
People will talk about you, share your content and repost your material. Your impact could include impressing clientele, increasing engagement, and most importantly, personalising your business and brand.
By bringing it to life, you'll drive your revenue, and who doesn't want that?
Using video in your recruitment strategy
Hinterview is a platform created by recruiters, for recruiters. Our platform offers a suite of world-class video tools to enhance every aspect of a recruiter's life. Video is here to stay and our tools are proven to increase candidate attraction, win new business, and build meaningful relationships.

Our Hintro video engagement tool is one that our customers particularly love to use for candidate attraction, as it gives them a quick, easy-to-use way of reaching out to candidates through video.

Our Campaigns feature even allows you to send Hintros on masse and keep track of analytics in real-time using our intuitive dashboard.

Enhance your candidates experience further using Hinterview & Questions to meet your candidates virtually and create video profiles that slash your time to hire. Plus, you can streamline your client's process and minimise their cost of hiring using our Portal.

If you want to find out more about how Hinterview can help your business maximise its potential with video, book a demo by clicking the button below.