5 Tips For Using Our Newest Feature: Hire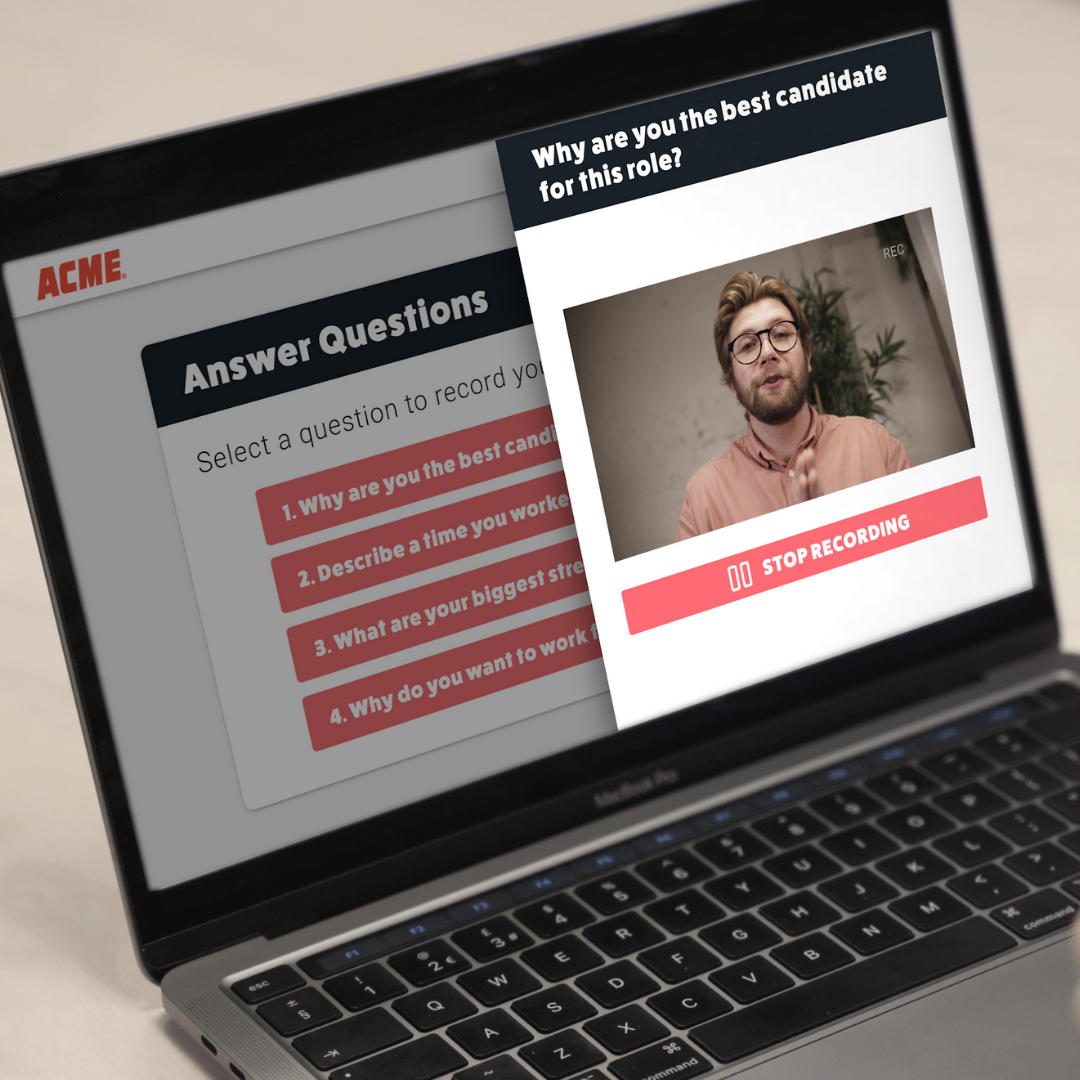 Hinterview is revolutionising the way your candidates apply for jobs! While also making it super easy for recruiters to own their video recruitment process. As a platform built by former recruiters, we understand how important it is to engage candidates and the priority of offering an exceptional experience. Our latest feature, Hire, can help with all of the above and more. Here's how:
Create dynamic job specs with integrated video.

Get insight into how many visits the job spec gets and how many candidates have clicked apply.

Cut down admin time by quickly sourcing video applications and candidate data according to your needs.
We asked our customer success team, who have extensive recruitment experience, to share their tips on using our new feature. They work directly with recruiters (aka 'Hinterviewers') daily which gives them a unique insight into how they are using Hire successfully.
Tip #1 - Utilise the analytics
Our Hinterviewers are using Hire's analytics feature to follow up with candidates who failed to complete the submission. Since you'll be able to see how many visits a job has had and exactly how many candidates have clicked apply. The Hinterviewer then can either encourage the candidate to complete the process or survey them for feedback as to why they haven't submitted.
Tip #2 - Benefits of introducing video early
When using Hire, your candidates are utilising video early in the recruitment process which will be beneficial to both parties later on. Introducing candidates to being on camera early means that they are more likely to sound natural when it's time for a virtual interview with you or hiring managers. Especially if they have a fear of being on camera! Using Hire can help identify any need for improvement so you can give appropriate guidance.



Tip #3 - Attract candidates with digital job descriptions
The most successful Hinterviewers don't just think of Hire as a 'job advert' feature. It can be used in many ways beyond this. Think of it as a digital job description! For example, once you have screened candidates and they ask for more information, you can send them the link to the digital job spec you've created within Hire. They can then apply, straight away, from there.
Tip #4 - Your new headhunting tool
It's normal to send a job description in a headhunting message so why not pair that with a video. Then they have the option to proceed with a video submission. Hire helps to enhance the overall candidate journey with a quick and simple workflow. Allowing you to build better relationships with high-quality applicants and deliver a stand-out experience.
Tip #5 - Engage your top talent
We also recommend that recruiters be mindful of the document they attach when they are creating the digital job spec in Hire. If a recruiter is posting this on a job board, the candidate may have already seen the spec – it could be worth adding some eye-catching branded content to make it more engaging.
Get started today
If you're new to Hinterview, we suggest taking a tour of our full line-up of award-winning products. Our video recruitment platform enhances every stage in the recruitment process and will take your recruiting services to a competitive level.

If you're interested in what video tech could do for your agency and how you can use our new feature Hire, reach out for a no-obligation free demo. Book a demo now!