Shifting your client relationships from supplier to partner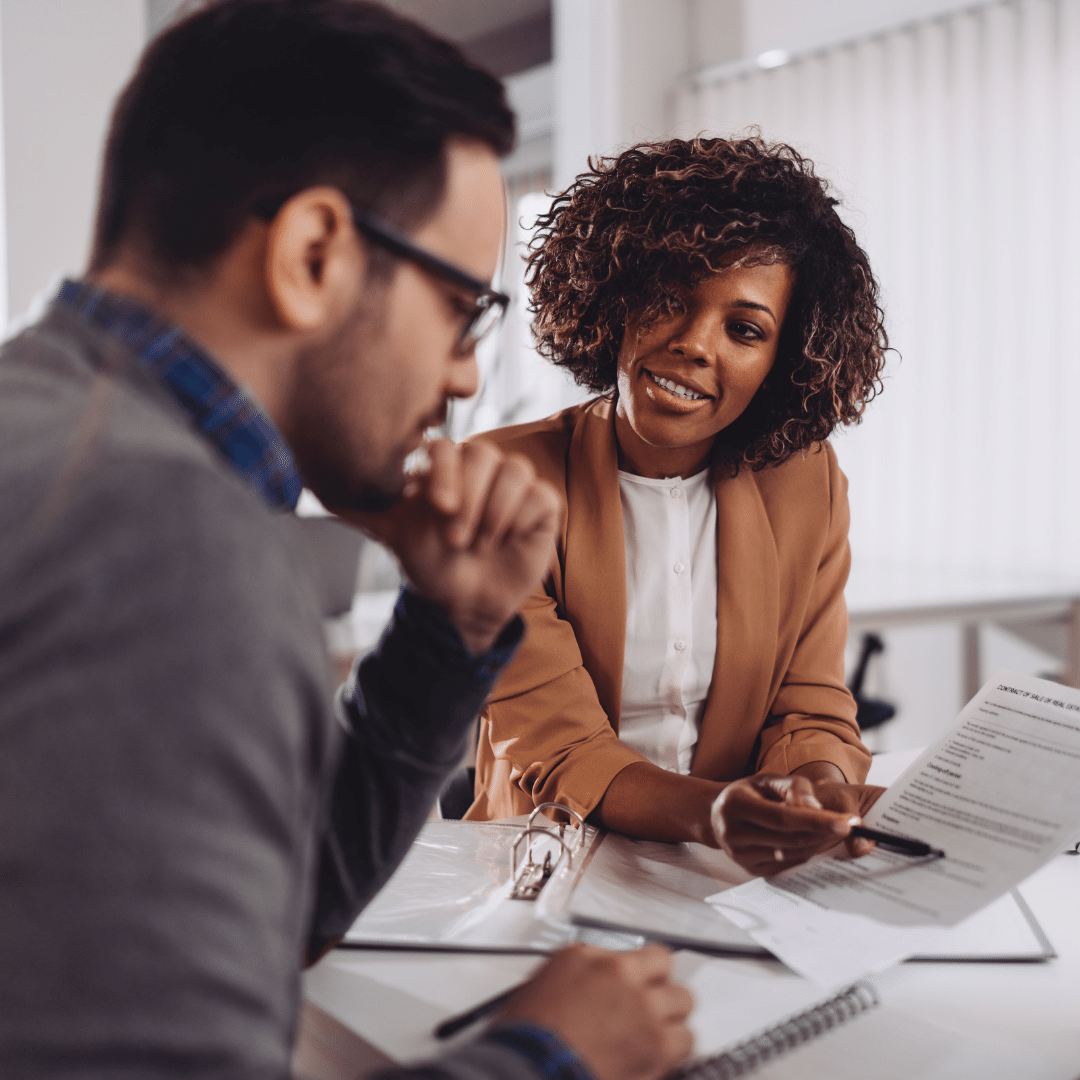 We work with thousands of innovative recruiters who use our video software to improve forecasting, boost profitability and supercharge growth. Our Hinterviewers work very closely with our customer success team (CS) whose main goal is to champion their video recruitment strategies.
Our CS team focuses on the areas that match our customers' commercial priorities and work in conjunction with the consultant's skills and weaknesses. A theme that consistently arose in these sessions revolved around the need for building strong partnerships with clients, the potential benefits and how to do it.
How to transition your client relationships from transactional to strategic
We gathered industry experts, who all sit on different sides of the industry, to speak on building client partnerships in a 45-minute panel webinar. Our panellists were:
Lisa Jones - Founder and Director at Barclay Jones

James Osborne - Co-Founder at The Recruitment Network

Carl Bagshaw - Sales Director at ECS Resource Group

Gabrielle Fowler - Operations Director at Ad Idem
Hosted by Nellie Hoey, Marketing Director, and Josh Symons, Head of Customer Success, at Hinterview.
Here's a quick run-down of the major takeaways which you can start using today to make an impact. Continue reading or fill in your details to watch the recording.
Stand out with storytelling
Our goal as recruiters is to get our clients to think outside of traditional ways of working. We must feel empowered to give strategic advice that inspires a positive change in strategic direction. It's not easy to shift a mindset and processes that were once successful but aren't any longer. The industry is moving fast, and we have to use our knowledge as well as our learned skills to influence creative approaches. This can be a process that requires patience and progression.
One of those avenues to expand your recruitment strategies is to use videos, more specifically, storytelling. Telling the story of your client's brand means that they can properly share who they are, why candidates should care about them, and what candidates might have in common with them.
"This is the collective drive of the job. Not just focus on the 'what' but the 'why.' That's how we elevate our services." - Josh Symons
Creating content with clients will secure better candidates
Traditional job content is down 62% on engagement Q1 of 2021. Especially in a candidate-driven market where people are more selective with the applications they submit. "9 out of 10 candidates would apply for a job when it's from an employer brand that's actively maintained." (Workable)
The research is obvious, and candidates are vocal about what they're demanding from future employers. Where do recruiters come in? Your clients are looking to you for advice on how their roles can stand out and capture the attention of top talent.
"Content that goes beyond the facts of the role is up by 200%. Driving candidates to apply for that particular position." - Josh Symons
Gabby from Ad Idem experienced a situation like this when their client wanted to grow their client services team by 60. Ad Idem recommended that they utilise Hinterview for the project. They got their clients really involved which resulted in them taking a five-stage process to a two-stage process. They got offers out in 10 days and candidates started in a month. Together they grew the team by 70 instead!
"Our candidates felt supported, not dragged along and they got proper feedback." - Gabby Fowler
Ad Idem achieved this by stepping out of the norm, utilising a unique approach with video and were able to really engage the candidates. Using video is a way to not only show off the candidate but your skills as a recruiter as well.
Automate to allow recruiters more time to sell
"17% of organizations use AI-based solutions in their HR function and another 30% will do so by 2022," according to the Gartner 2019 Artificial Intelligence Survey. (Source)
The need for automation is directly linked to time. Recruiters must consider the tasks that take away from 'money making' activities and find tools that can maximise your consultants' output.
"I'm a fan of weaponizing your time. Get automation tools running that will keep candidates and clients engaged. Use automation to tell stories and make you a more effective recruiter. All that you have left is a human, time and a database." - Lisa Jones, Barclay Jones.
It's ultimately a time game of getting whatever you can, usually tech, to help with using your time as efficiently as possible. Tech has the potential to work for you even when you're not logged on, keeps your data clean or ensures you maintain relationships with clients and candidates. It's vital to have a balance between automation without losing the human touch.
"Find tech that compliments the relationship to win new business and upgrade your current partners. Look at your offering, if it's strong and how you're getting rewarded." - Lisa Jones, Barclay Jones
Key takeaways
We encourage you to watch the full webinar to explore more of the benefits of building a bond with your clients. Here are some of the key takeaways from each panellist:
Carl Bagshaw from ECS Resource Group recommends that you, "take small steps. Look at how you can automate comms each quarter to keep up your brand awareness within your sector.'
James Osborne from The Recruitment Network (TRN), "Ask the right questions! Such as, who am I working with? Why am I working with them? What do I need to do to get more budget spend? Then approach customers with confidence and not arrogance."
"Don't be afraid to go to your client and see what their pain points are. Then see how you can help them! Know you are worth it and provide a lot of help. Get in the board room not just the meeting room. "- Gabrielle Fowler, Ad Idem
"Look at your service offering, what you're putting out on the market and do I have a clear differentiator in my levels of service. Am I being rewarded for the service? No? What can I do to productise this through automation? - Josh Symons, Hinterview
Strengthen the relationship between you and the client. The competition is not between each recruiter, but with the market. If you collaborate with your customer base and they collaborate with you then you can make a significant dent in the candidate shortage. There is plenty of talent out there – and the way you reach them is by shifting your client relationships from supplier to partner.
Watch the recording:
Register your details below to watch the recording.