10 ways to expand your video usage as a recruiter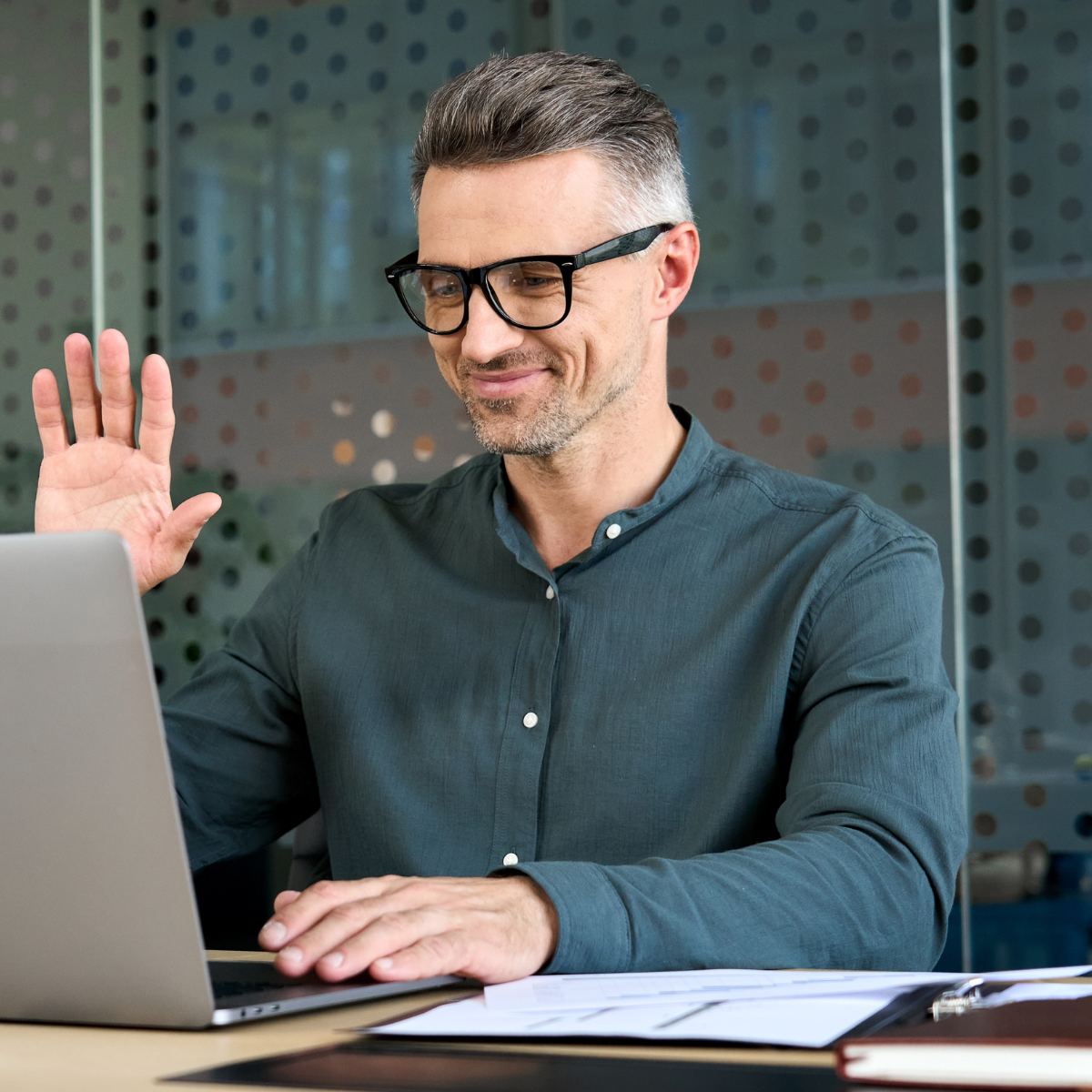 Only 2% of the recruitment sector uses video - there's a big piece of the video pie that isn't being utilised. Video is still considered a fairly new concept to many agencies, with most only starting to use video regularly during the Covid-19 pandemic. However, the pandemic demonstrated to many recruitment businesses that video is a powerful communication tool - and there was an influx of video usage across the industry.
However, three years on, agencies have gone back to hybrid or in-office models, and have struggled to retain regular usage of video. The surface of video had just been scratched, and some stopped using it before they truly got started. The use cases for video are truly endless and can go from the very beginning of the recruitment process through to the very end.
We're here to remind you - so here are 10 ways to expand your video usage as a recruiter...
Checking in
Whether it's a simple check-in with a candidate or an "I saw this and thought of you" message for a client - it's time to switch things up and think outside the box.
A quick 15-20-second video message with some personalisation can feel a lot more authentic - and it's a nice way to diversify your check-in messages.
Presenting feedback
Giving clients and candidates feedback is a crucial part of the recruitment process. However, the art of presenting feedback can often be lost if either your client or candidate is busy when your call is scheduled, or, your call is cut short for whatever reason.
E-mailing feedback can be seen as the solution in some cases, however, articulating the clients'/candidates' tone and vocabulary can typically be lost. This can make the feedback process feel clunky and inauthentic. Using video to present feedback can be great for those with busy schedules, or for candidates who want to be able to digest their feedback at a time that is convenient for them. A huge benefit of using Hinterview is our "watched" feature, giving you insight in real-time when someone has seen your video (as well as how many times they've re-watched it!).
Take, for example, a candidate who is incredibly senior and actively interviewing whilst also still in their current position (which is a reality for a lot of candidates at this level). Instead of feeling distracted or even on edge on a feedback call if they're taking it at work. They can take on board the feedback in the comfort of their home, and schedule additional time when necessary if they need clarification.
The same goes for clients, for example, internal talent teams who are managing multiple recruitment processes. Asynchronous feedback using video can be great for talent teams (or even hiring managers) to have a point of reference for each candidate.
Post-placement care
Once you've placed a candidate, post-placement care is crucial to ensure that they're settling into their new role. However, constantly calling or emailing your candidate can become monotonous and repetitive for the two of you, and checking in over video enables you to communicate differently. Whether it's a busy day and you're on the go, or you've got scheduled time in the office to reach out to them, post-placement care is a great place to use video technology.
Asynchronous questions
As mentioned in "presenting feedback" - asynchronous questions can be achieved using video, and can be great to move processes and general conversations forward if both parties have clashing schedules indefinitely, or for a specified period of time.
Great if you work across time zones, you're able to still have a human approach to your process without spending the early mornings or late evenings trying to organise calls across multiple geographies. This can also be incredibly useful for those who are building international desks or looking to relocate overseas.
Cold outreach
Good old-fashioned BD doesn't have to be so old-fashioned, does it? Cold outreach is part of every recruiter's life, so why not spice it up and send some video outreach instead? Business development isn't just about using one method, it's about having variety and seeing what works for you.
Market updates
Sometimes, getting a client on the phone to provide them with a market update isn't always possible - and senior hiring managers are often strapped for time, meaning that a long-form e-mail can get lost in the abyss.
Instead, sending a quick 30-second to 1-minute market update can be a great way for you to tackle what can become a long-winded conversation while providing real value-add to your clients. Additionally, you can send the market update to multiple clients and candidates, enabling you to reach more people but still saving a ton of time.
Training and development
The beauty of video is that you can save it and watch it back, and having copies of interviews, feedback calls, and outreach at your fingertips gives you a ton of content to work with for training and development.
Whether this is for yourself or someone in your team, you can pick up on areas for improvement (as well as what has worked well) when working with video content. Whether this is your technique or even how you come across on video, you'll have this content immortalised and at your fingertips whenever you need a reference point.
Interview Preparation
Interview preparation can vary from candidate to candidate, from a simple telephone interview to full-blown presentations. Video can be a great aid for interview preparation, especially for the meatier interviews that require more planning from the candidate. Sending a video breakdown of what a candidate needs to do, and giving them guidance and advice (on a presentation for example) can be an effective way to communicate. It also ensures that all the information has been digested by the candidate, giving them the best possible opportunity for success.
Tips, tricks, and information
Similar to market updates, you can provide informative videos to both clients and candidates on interview tips, questions that can be asked, and additional information on either party. Or, simply just sharing information that you think would be important for the process.
Introductions
In some cases, your candidate will be meeting with multiple hiring managers or important stakeholders, and meeting these individuals all at once sometimes isn't possible. Having introductory videos recorded and presented to the candidate can be incredibly useful.
And finally, it's about doing more with less…
Video is incredibly versatile and easy to use - so instead of overcomplicating your day-to-day, why not think about how you can utilise one element of technology (such as video) to your advantage?
Recruiters think they're already using video to the best of their abilities, when the reality is that the possibilities are quite literally endless - but at least we've given you our top 10 as a starting point…!
What's next
The potential of video in the recruitment sector remains vastly untapped, with just 2% of agencies actively utilizing this powerful tool. We've highlighted ten ways to expand your video usage as a recruiter, from personalized check-ins and presenting feedback to post-placement care and asynchronous communication. All of which you can start working into your strategy, today!
To harness the full potential of video in recruitment, we encourage you to explore Hinterview solutions, which provide a comprehensive toolkit for video outreach and talent delivery. Take advantage of this opportunity by starting a 14-day free trial of Video Outreach and unlock the endless possibilities of video technology. Don't limit your recruitment efforts when video can revolutionise the way you engage with clients and candidates.