8 FAQs from Hinterview Candidates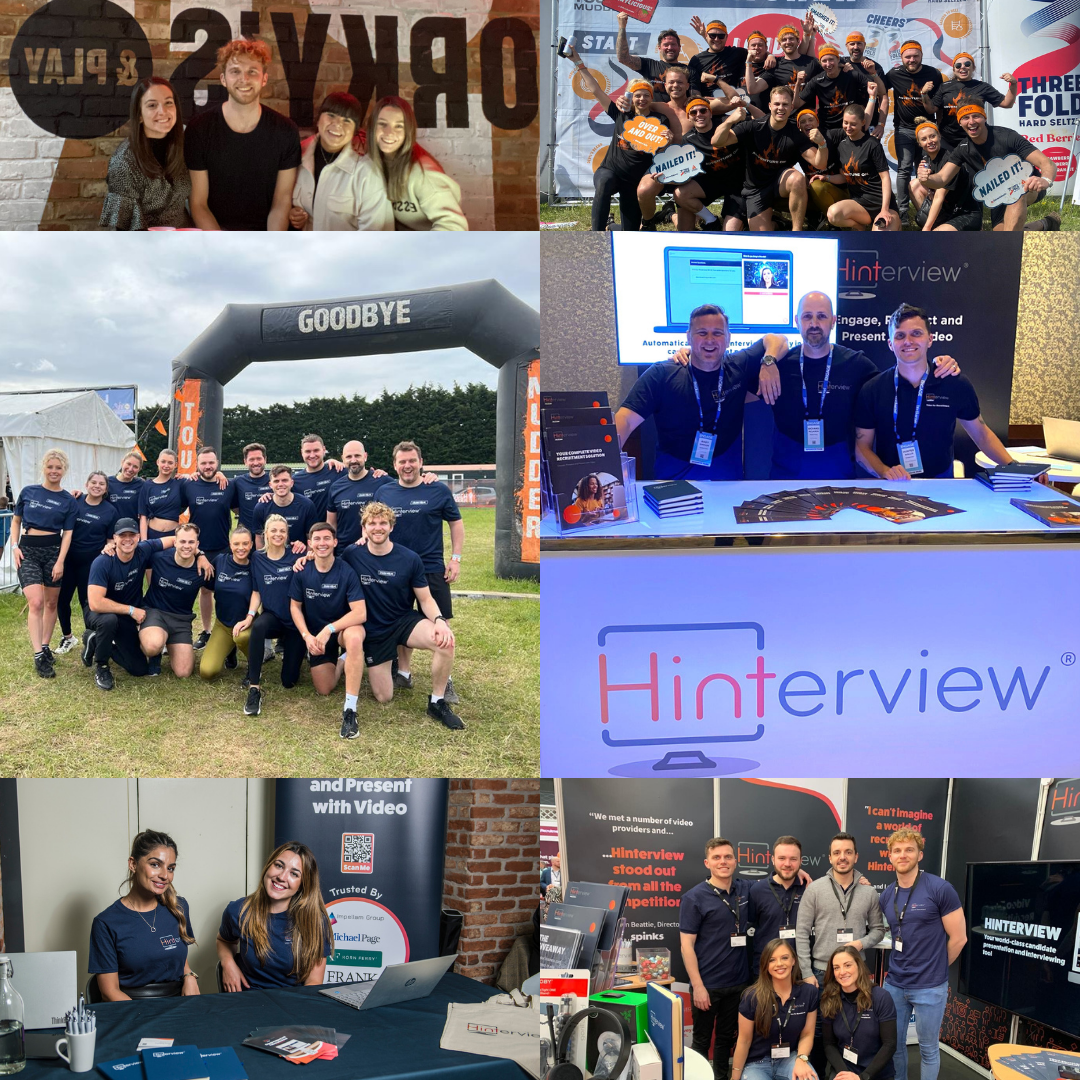 ---
At Hinterview, we work with thousands of recruiters every day who tell us how important the candidate experience is. The interview process shouldn't be a test on how much you can guess about life at a company.
We firmly believe in demystifying the process for candidates so they are as well informed as they possibly can be. So, here's a rundown of the most popular questions we get asked in our interview process, with real answers from real employees.
1. What is the Hinterview company culture like?
Our culture is rooted in our values and driven by our people. We pride ourselves on being a diverse, collaborative, and supportive team who work hard. We hold each other to high standards while ensuring balance through an energetic, inclusive, and sociable working environment.
"Whether we're working remotely, or from Hinterview HQ, enjoying our jobs is important for us all! From our packed social schedule to mentor-led workshops, the company culture is at the core of Hinterview." – Freddie Everett, Senior Enterprise Customer Success Manager
2. Why do you work at Hinterview?
Our goal is that every employee at every level of the business feels valued, heard, and able to be themselves at work. We encourage everyone to push their potential and tangibly thrive both professionally and personally.
"I work at Hinterview because it is a very vibrant and fun environment. Management invests a lot of time in our development and there is clear career progression." - Arantos Barhani, Sales Development Representative
3. What is your favourite thing about Hinterview?
Our favourite things about Hinterview usually revolve around our product, people, and culture. Everyone works differently and we appreciate that we all prioritise differing aspects when it comes to work environments.
"Working with my colleagues every day! Nothing is too much to ask from anyone. We are a close team, and everyone wants to see each other succeed. It's refreshing and motivating to work alongside people like this. I couldn't be more grateful. Also, your ideas are listened to. No matter your role, you are free to be creative and share with no judgment. This is super important to me in a role." – Emma Thomson, Senior Customer Success Manager
4. What is progression like at Hinterview?
It's a priority for us to have a structured, visible, and self-dictated progression route for every member of staff. All promotion matrices detail a timeline with targets, competencies, and reviews to maximise development opportunities.
"Whatever it is you want to do, Hinterview will support you. We will discover your strengths and help you capitalize on them; we will find your weaknesses but only help you to conquer them. I found that if you put the work in, Hinterview will get you where you want to be."- Mason Freeman-Bartley, Senior Customer Success Manager
5. How quickly can I progress in my role?
It really is in your hands. However, to ensure a consistent development of skill and learnt experience we expect at least a year in each role.
"The learning and development opportunities at Hinterview are huge, whether we're all attending a session about problems when prospecting or hosting a peer-led training with colleagues. We learn from each other and support one another's growth. Hinterview is a business where hard work is recognized, and career progression is awarded." - Alisha Malhotra, Account Executive
6. What is a 'day' like for the team at Hinterview?
This differs across each team, from Hinterview HQ to our teams that work abroad. One thing is for certain – we're all connected. We have active Slack channels that keep us all in the loop from sales insights to a dedicated channel to 'dogs from LinkedIn,' we spend our days working hard and supporting each other.
"No two days are the same at Hinterview which is something we all love here. Regardless of role, a typical day would generally consist of catching up with the team and helping where we can. On the Customer Success team, we get to spend our workdays with our incredible clients – current and new to help them win more business using our platform." – Henna Makwana, Senior Customer Success Manager
7. What is your policy on mental health?
We believe that supporting our team's health should be consistent and omnipresent. We do this by ensuring leadership is trained and approachable with a zero-judgement policy. Our team is assured that they can be as open and honest as they feel comfortable with, but we equally respect when that is not always the case because only you know what is best for you.
"Being able to openly talk about your mental health is a huge plus working at Hinterview. Typically, the people who choose to work in sales are always a little bit broken. It's wonderful to have a team of colleagues who support you and encourage you to be your absolute self. This is a huge benefit to working here." – Dan Richards, Principal Sales Development Representative
8. Where do you see the company in three years?
We are in a stage of growth and innovation! Hear from one of our founders:
"Our goal is to maintain our status as the #1 video tool for the recruitment agency sector. To achieve this, we need to grow our global footprint, particularly in markets like the US and APAC, increase the percentage of enterprise customers we have and further enhance our platform to ensure we continue to stay ahead of our competitors with cutting-edge tools. We anticipate that to achieve these goals we will need to increase our headcount by up to 200% giving opportunities for career growth to all our team members." – Richard McLaren, Co-founder