How it works
Refer a new customer to Hinterview and when they sign a paid contract, you will receive a £250 voucher as a thank you.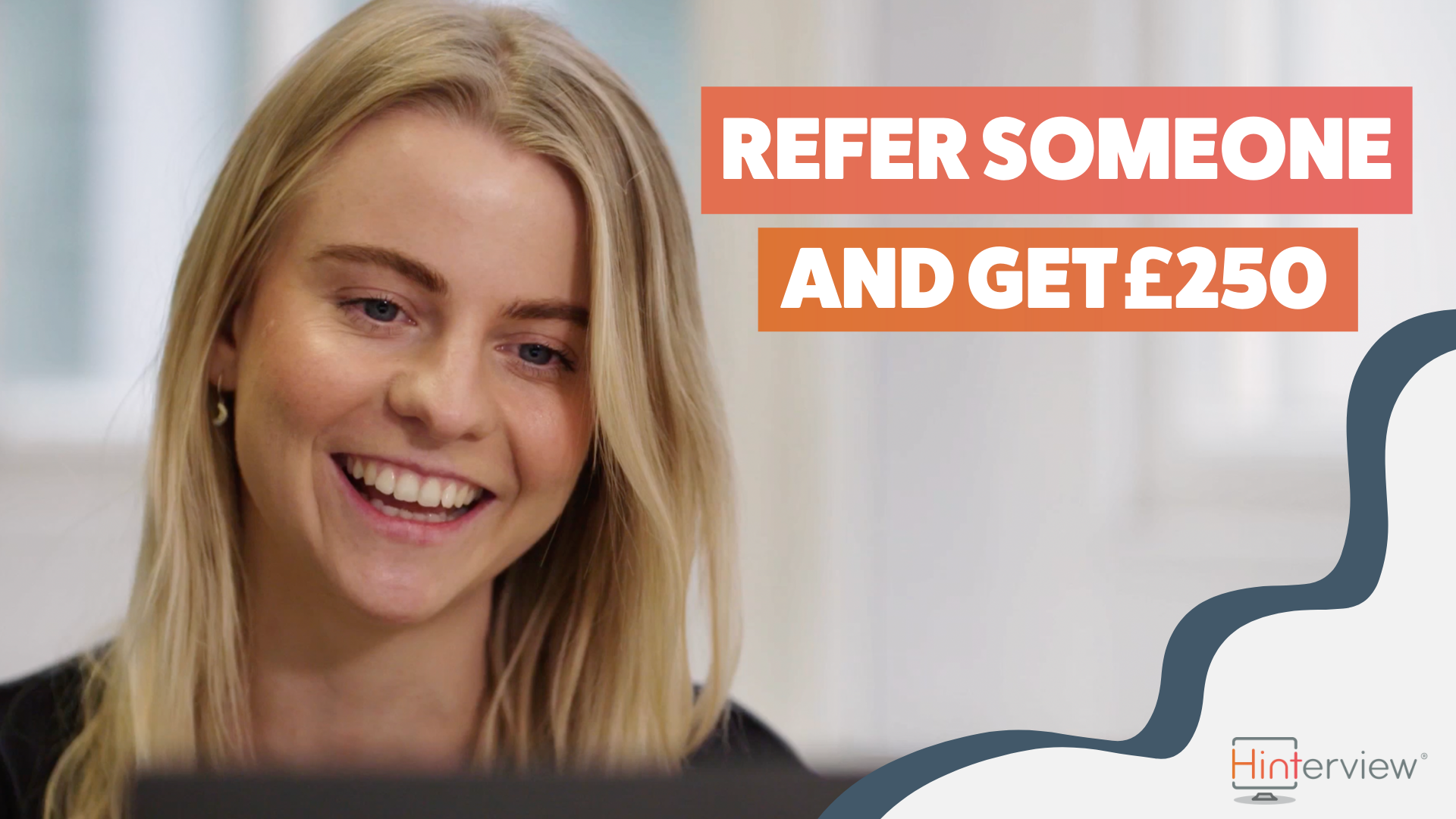 Terms and conditions
T&Cs apply.
1. Applies to new customers only. The person you refer cannot already be in conversation with any Hinterview staff member, or have previously had a demo at any time.
2. The person you refer must make their initial contact with us via the referral form.
3. Offer valid from 01.01.2022 and ends 31.12.22. The new customer must sign their paid contract before the offer ends. This offer cannot be used in conjunction with any other offer.
4. All referrals are subject to contract.

5. Offer applies to the UK only, if you are in the USA click the button below.